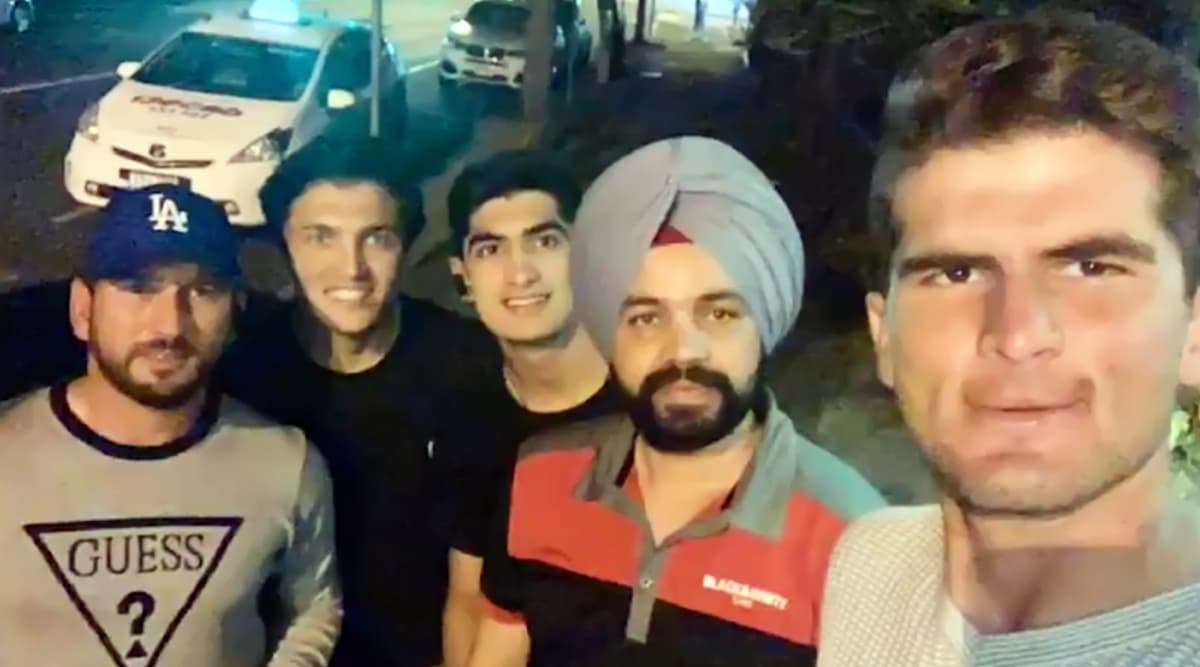 Pakistani cricketers won a lot of hearts with their sweet gesture towards an Indian taxi driver in Brisbane. Five Pakistani players invited the driver for dinner after he refused to charge for the ride. Commentator Alison Mitchell revealed this incidence while talking to Mitchell Johnson in the first Australia vs Pakistan Test. Now, leg-spinner Yasir Shah himself revealed the incidence. In a video posted by Pakistan Cricket Board on social media, the leggie told that five players comprising him, Imran Khan, Naseem Shah, Shaheen Shah, and Mohammed Musa were searching Indian or Pakistani restaurants. Pakistan Cricketers Enjoy Dinner With Indian Taxi Driver in Brisbane, Journalist Alison Mitchell Reveals.
Thereafter, they met a Sikh taxi-driver who guided the squad to a restaurant, they were looking for. The driver denied taking the fare out of respect. So, the cricketers asked him to join them for dinner and the Indian was overwhelmed by the kind notion. Yasir also told that the squad clicked pictures with the driver in the restaurant. The news was broken by Alison Mitchell and now the incident is further explained from the horse's mouth.
Watch Video!!
Yasir Shah on the incident which brought Pakistani cricketers and taxi driver together on dinner table

🎧 https://t.co/L47fv0CyCZ @Shah64Y pic.twitter.com/nLVxZNPPQc

— Pakistan Cricket (@TheRealPCB) November 26, 2019
Talking about Pakistan's 2019 Tour of Australia, the visitors lost the T20I leg 2-0 and also made a dismal start to the Test series too. In the opening Test, the Tim Paine-led side emerged victorious by an innings and five runs. Nevertheless, they still have a chance to redeem themselves the winning the second Test and square the series 1-1. The upcoming clash will be played at Adelaide and will get underway on November 29.