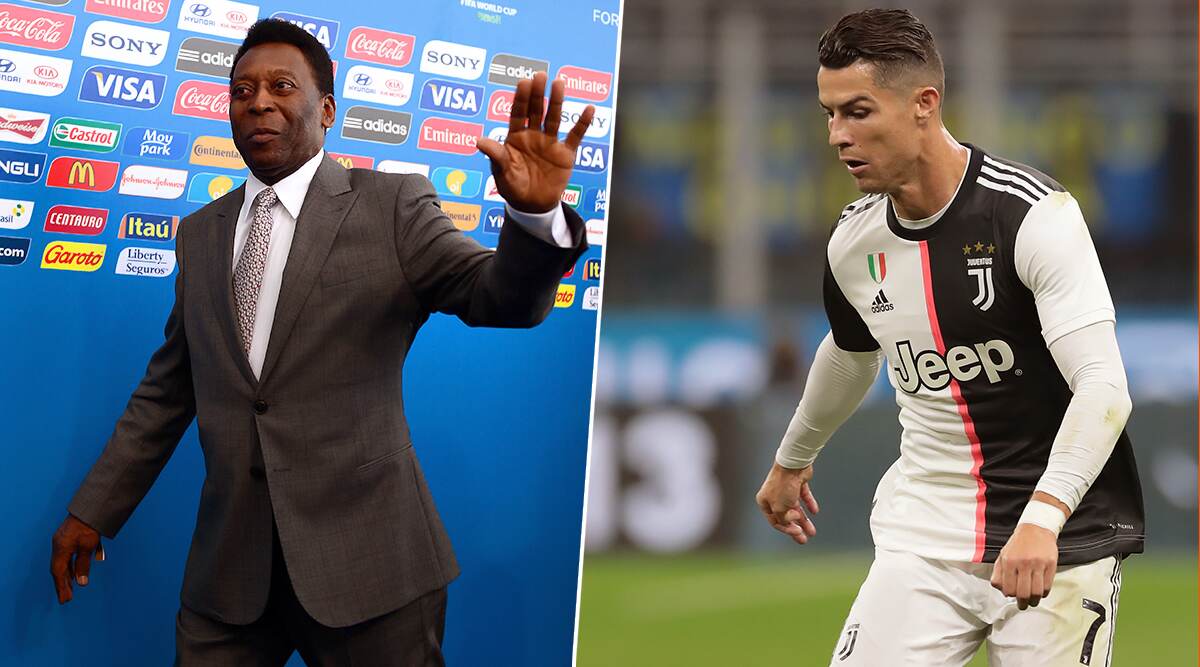 Cristiano Ronaldo recently scored 700th goal in his football career. His manager Jorge Mendes has reiterated that the Juventus forward will surpass Pele as the best scorer in football history. While speaking to Tuttosport, Mendes said that Cristiano Ronaldo will outshine legendary Brazil footballer Pele in the game of football. Lauding him for reaching the milestone of 700 goals, Mendes said, "Cristiano has reached the remarkable milestone of 700 goals, but I have no doubt that he'll surpass Pele as the best scorer in football history, and he'll do it with Juventus.
Former Brazil Football Legend Pele had scored 767 goals in his career in 831 matches. Ronaldo, with 700 goals in 973 matches, is 67 short of reaching Pele's tally. The list is topped by Czech Republic footballer Josef Bican, who scored 805 goals from 530 matches. Cristiano Ronaldo Nets 700th Goal: Here's a Look Five Best CR7 Football Goals (Watch Videos). 
Mendes also mentioned that Ronaldo will surely become the best player in the history of football. "His numbers don't lie and light up the overwhelming way Cristiano Ronaldo shatters records, which elevate him to the category of best player in the history of football, with a big difference compared to the second [best] for all he achieved with the different clubs he represented, whether in England, Spain or now in Italy and also with the Portuguese national team," Mendes further added.
While playing for Portugal against Ukraine on Monday, Ronaldo hit his 700th goal. Portugal won the match 2-1. After reaching the milestone, Ronaldo said that he does not look for records and records come to him. In his 700 goals, he has 95 goals for Portugal, 5 for Sporting Lisbon, 118 for Manchester United, 451 for Real Madrid and 32 for Juventus.