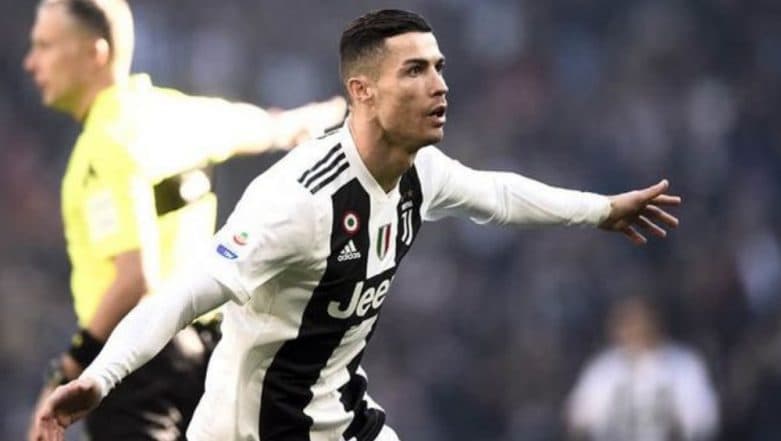 Ever Since Cristiano Ronaldo has shifted to Juventus, the former Real Madrid player is having a great time in the Italian club. He even went on to create several records in his new club and has been scoring goals quite regularly. CR7 ended the year perfectly by scoring a couple of goals for Juventus against Sampdoria and led the team to 2-1 victory. With this, not only continued to dominate the Serie A table but also created a new record. Cristiano Ronaldo Stands by Kalidou Koulibaly After Napoli Defender Was Abused Racially by Inter-Milan Fans During Serie A 2018.
Ronaldo scored the first goal in the second minute and then a penalty stroke on the 66th minute. This was Cristiano's 14th goal for Juventus. With the goals, the leaders of the Serie A, have achieved a record number of points before the three-week winter break with 53 points from 19 games. Check out Ronaldo's goals below.
Talking about the record, Massimiliano Allegri said, "Records are meaningless, if not to improve and raise the bar," said coach Massimiliano Allegri, whose team target a first trophy of the season in the Italian SuperCup on January 16 against AC Milan."
After the match, Ronaldo spoke to a news channel and said he is quite happy that the team is doing well. "The team is doing very well, we had an excellent first half to the season, now we have to keep working to ensure we keep this form in the second half of the season," Ronaldo told Sky Sports Itaia. "I like VAR, because these are difficult decisions for a referee and we should welcome anything that makes his job easier," said the 33-year-old.