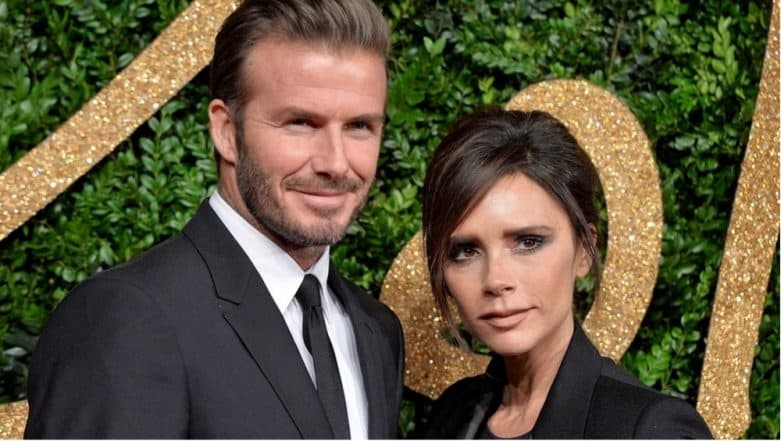 Oh, my heart! There's big speculation going over David and Victoria Beckham headed for a divorce. While it not new for the gorgeous couple who have been married for almost 19 years to face break-up rumours circling over their relationship, but this time around it seems too real. It all began after bookies suspended betting on David and Victoria's divorce. Now, this move coming out of the blue has got 'Posh and Becks' fans worried but a large section of Twitterati have already started accusing David Beckham of cheating on Victoria. Ouch!
We saw Victoria and David, a couple who have braved troubles in their marital paradise are facing a new challenge. Being one of the most sought-after couples globally is not an easy task and it looks like the two are facing another round of split speculations. When Irish bookmaker, Paddy Power surprisingly stopped the public betting on David and Victoria's divorcing, it had led to everyone's tongue wagging and why not.
The couple who met 21 years ago boasts of one of its kind love story. Beckham, a rising football superstar and Victoria, member of famous girl band, Spice Girls met in 1997. A year later, Beckham famously proposed to Victoria Adams in 1998 and the next year on July 4, 1999, the two got married. They are proud parents of three sons - Cruz, 13, Romeo, 15 and 19-year-old Brooklyn, and a six-year-old daughter Harper.
"We've decided to suspend betting on the separation between Posh and Becks," a spokesman of Paddy Power are offering odds of 3/1 on Welsh opera singer Katherine Jenkins becoming the next Mrs Beckham. There are also odds placed on Hollywood actor Brad Pitt's ex-wives Angelina Jolie and Jennifer Anniston 4/1 and 6/1 respectively to be next in line to become David Beckham's ladylove.
David Beckham's Affair With English Teacher?
Why do I keep hearing David Beckham and Victoria Beckham are getting a divorce because he's having a baby with their daughters teacher what is happening I'm lost help

— Lana 🇱🇧✨ (@yahelwe_) June 8, 2018
Good afternoon @SkyBet can I have odds on David Beckham having an affair and getting a school teacher preganant please?

— VQN (@MrVuongNguyen) June 8, 2018
Right apparently...

David Beckham has got his daughters teacher pregnant & they are getting a divorce

— Lee Mara ⚜️ (@Lee_Mara89) June 8, 2018
Rebecca Loos, who admitted to having an alleged affair with Beckham in 2004, is rated as 100/1 to and it is not surprising the netizens. They are already making bizarre claims of David Beckham being involved with a teacher and getting her pregnant. The tweets continue to be shocking especially after the couple were trending during their appearance at the Royal Wedding of Prince Harry and Meghan Markle.