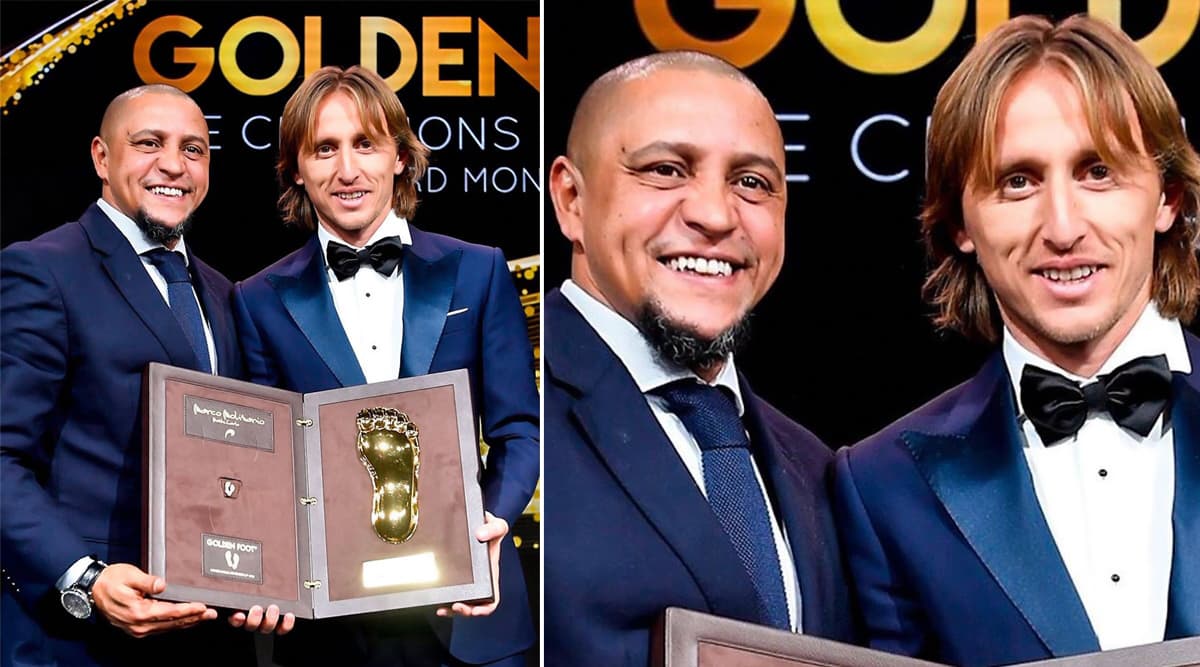 The golden foot award is an International football award, given to the players who stand out for their athletic achievements (both as individuals and team players) and for their personality. The award is only given to active players over the age of 29 and the award can only be won once. Ten nominees are chosen by a panel of international journalists based on the criteria that the players are at least 29 years of age and are currently playing football. The winner is then decided by an online poll, where anyone can vote. The winner of this award leaves a mould of his footprints on 'The Champions Promenade', on the seafront of Monaco. Luka Modric Wins 2019 Golden Foot Monaco Award, Real Madrid Midfielder Becomes The 17th Player to Get The Honour.
 Real Madrid and Croatia star Luka Modric won the 2019 Golden Foot award and became the 17th recipient of this award after Roberto Baggio won the first in 2003. "It is an honour for me to receive this award," Modric said. "I am returning to my best level, as I showed in the last game [against Eibar]."There are seven very important matches until the end of the year and we will try to keep playing well." The Croatian added. Here's a list of the Golden Foot award recipients from the last 10 years.
Golden Foot Award Winners' List Of Past 10 Years
| | | |
| --- | --- | --- |
| Year | Recipient | Country |
| 2019 | Luka Modric | Croatia |
| 2018 | Edison Cavani | Uruguay |
| 2017 | Iker Casillas | Spain |
| 2016 | Gianluigi Buffon | Italy |
| 2015 | Samuel Eto'o | Cameroon |
| 2014 | Andres Iniesta | Spain |
| 2013 | Didier Drogba | Côte d'Ivoire |
| 2012 | Zlatan Ibrahimovic | Sweden |
| 2011 | Ryan Giggs | Wales |
| 2010 | Francesco Totti | Italy |
Luka Modric became the second person to win the Golden Foot award a year after winning the Ballon d'Or, the first person to do so was Italy and Juventus legend Paul Nedved. Modric also became the first person to win this award. Since 2009, there has been a charity auction accompanying this Golden Foot award ceremony. The auction is held during a gala evening at the Hotel de Paris and raises funds for fighting AIDS.