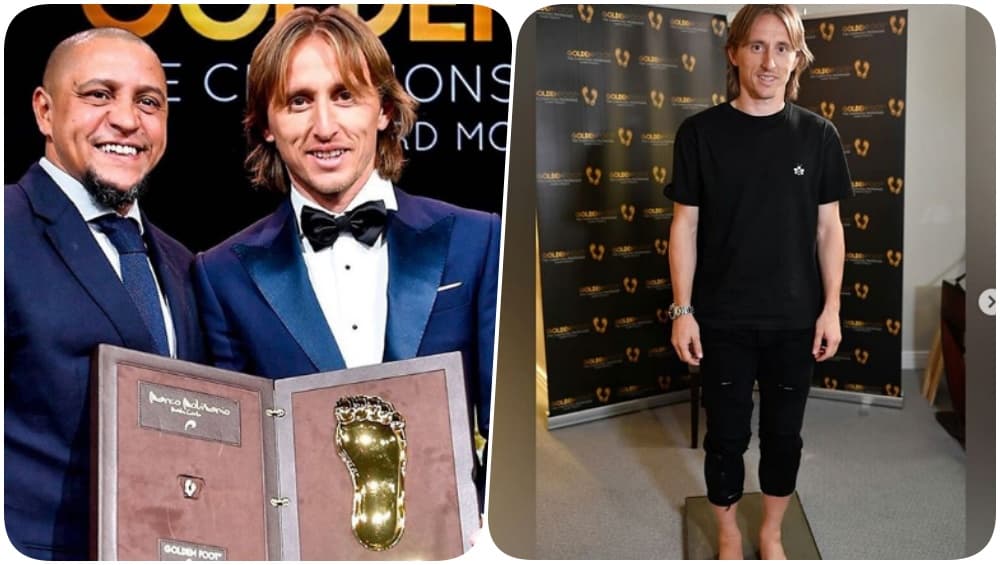 Croatia's Luka Modric went to Monaco to fetch the Golden Foot Award 2019which is bestowed to a successful player over the age of 29. He became the 17th player to receive the award. Roberto Baggio, an Italian footballer was the first footballer to receive the award when he was playing for Brescia. Presenters Jose Altafini, Paulo Roberto Falcao, as well as Edinson Carolina Morace and Patrick Vieira,  handed the Real Madrid midfielder with the gong and needless to say that the Croatian was quite happy to receive the gong. Barcelona Takes a Dig at Real Madrid's Luka Modric for Pulling Lionel Messi's Jersey.
It was Uruguayan footballer Edinson Cavani who walked away with the gong in 2018. "It is an honour for me to receive this award," Modric said. "I am returning to my best level, as I showed in the last game [against Eibar]. There are seven very important matches until the end of the year and we will try to keep playing well," he said after receiving the award. The pictures of the award ceremony were shared by the official page of Real Madrid.
Check it out below:
On a couple of occasions, the Spanish players have walked away with the gong. Barcelona's former striker Andres Iniesta won the gong in 2014. Three years down the line it was Iker Casillas who collected the honour.