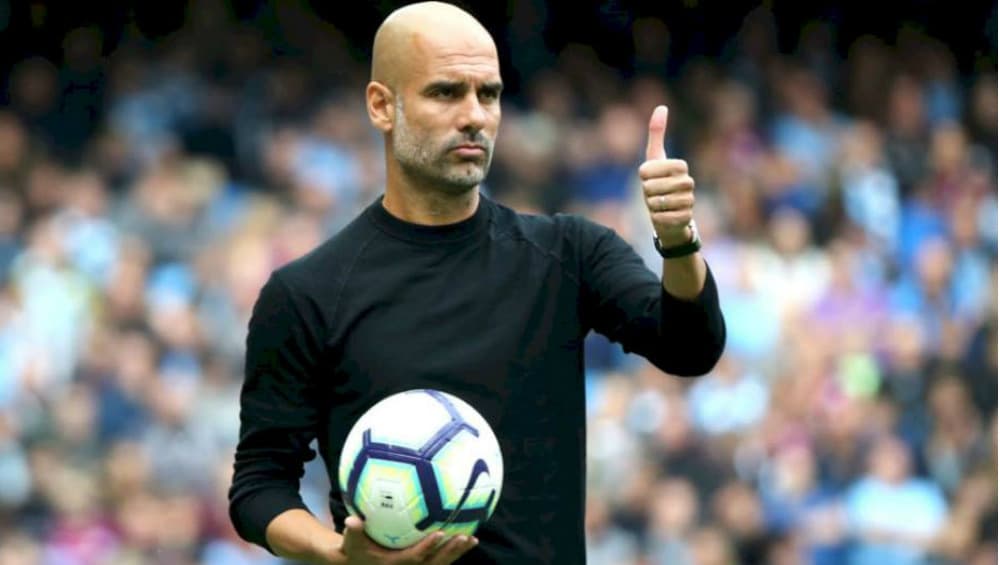 Manchester City boss Pep Guardiola has taken a dig at rivals Manchester United ahead of their clash in the first leg of Carabao Cup semi-finals. The Catalan said that he would rather play golf than considering a managerial position at the United or Real Madrid after spells with the current Premier League champions and Barcelona. Man City will take on United in the EFL Cup semi-finals on Tuesday as they look to win the competition for third consecutive time. The Red Devils will also be eager for this encounter as they chase their first trophy since the Europa League win in 2017. Manchester United vs Manchester City Head-to-Head Records: Ahead of EFL Cup 2019-20 Clash, Here're Match Results of Last 5 Manchester Derbies.
Pep Guardiola insisted that he would rather retire and play golf than coach Manchester United or Real Madrid in future. 'After training City I won't train United' the Catalan said in an interview ahead of their Carabao Cup clash. 'It is like I would never train Madrid. Definitely not' the City boss added. When asked about if he would reconsider if they were the only jobs available for them, Pep said he would rather be in the Maldives. 'I'd be in the Maldives if I don't have any offers! Maybe not the Maldives because it doesn't have any golf courses!' Guardiola insisted. Solskjaer is under a lot of pressure at the moment due to recent performances and has been criticized by many pundits and former United players. Man United vs Man City, Carabao Cup 2019–20: From Marcus Rashford to Sergio Aguero, 5 Players to Watch Out for in Manchester Derby in Football League Cup Clash.
The two teams met earlier this season and United emerged as 2-1 victors courtesy of goals from Marcus Rashford and Anthony Martial. This will be the first time since 2016 that the team will face each other in the league club and it will be an intense clash as both teams will look to take a big step towards the first trophy of the season.