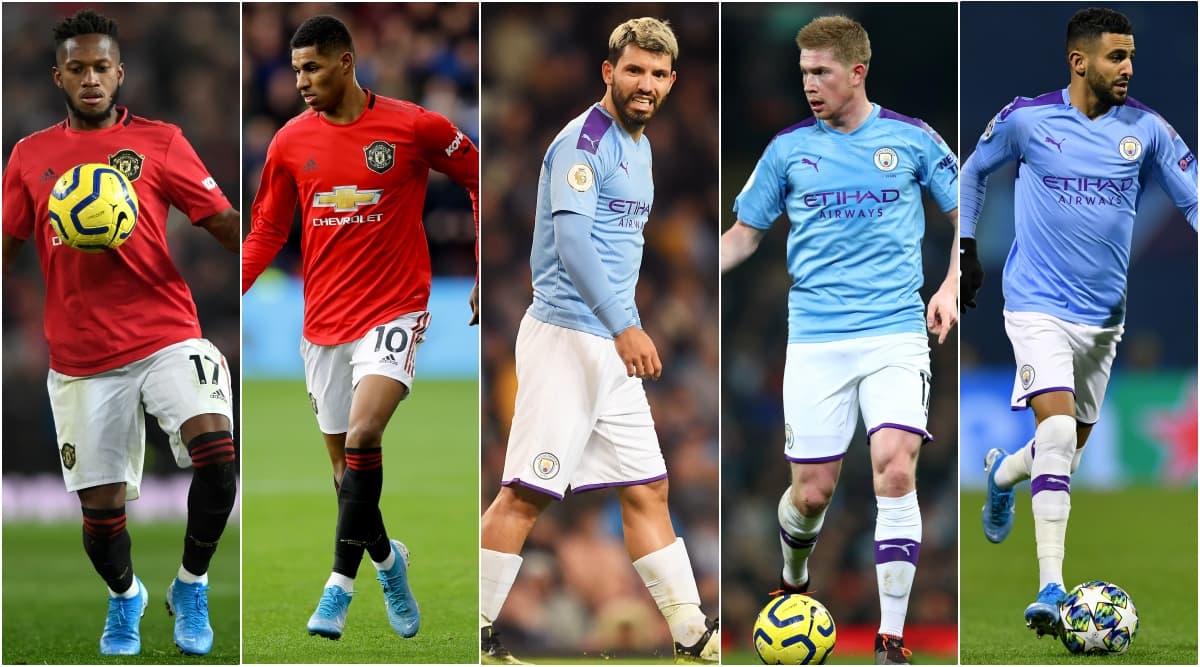 Manchester United will take on Manchester City in Semi-Final Leg 1 of 2 of Carabao Cup (Football League Cup or EFL) on late Tuesday night at the Old Trafford. Ever since Sir Alex Ferguson retired, Manchester City have always managed to finish above Manchester United in the league. But the two teams somewhat have even record, when facing each other in that period. Yet again the two rivals have a face-off, and this time it is in the English League Cup, a trophy whose current holders are Pep Guardiola's Manchester City. For the Red Devils, it is imperative they take the lead to Etihad Stadium for the second leg as that will definitely put City under considerable pressure. So, who are the players that can make the difference for their respective clubs in this game, let us have a quick look?
Fred
This season, Brazilian midfielder Fred has got plenty of opportunities, and he has somewhat made himself indispensable in the current Manchester United squad. His role will be to move the ball quicker to the front players in order to catch Manchester City on the break.
Marcus Rashford
Manchester United's highest goal scorer this season so far with 16 is undoubtedly the heart and soul of this young team. Rashford on the wing has the capability to stretch the City defence which has not been at best. The hosts will need his goals if they are to progress to the finals.
Kevin de Bruyne
Probably the best creative player in England right now, KDB has what it takes to beat three or four players with one single pass. He has had a somewhat indifferent season where he has gone missing in games at times. But a majority of them he has had a real impact, tearing apart defences with ease.
Sergio Aguero
Old warhorse Sergio Aguero may not start, but given his track record against Manchester United, the Red Devils will be on their toes whenever the Argentine takes the field. There has not been a striker like Sergio Aguero in the last decade in England.
Riyad Mahrez
Riyad Mahrez is a kind of player that is not talked about much, but when playing, he can be lethal from the wings. United do not defend well when the ball is moved at pace, and Pep Guardiola will want Mahrez to go on the offensive right from the onset.
Manchester United know to play the game only in one dimension under Ole Gunnar Solskjaer, and that is to counter technically superior teams. If City give them the opportunity, United are in with a real chance to win the contest.