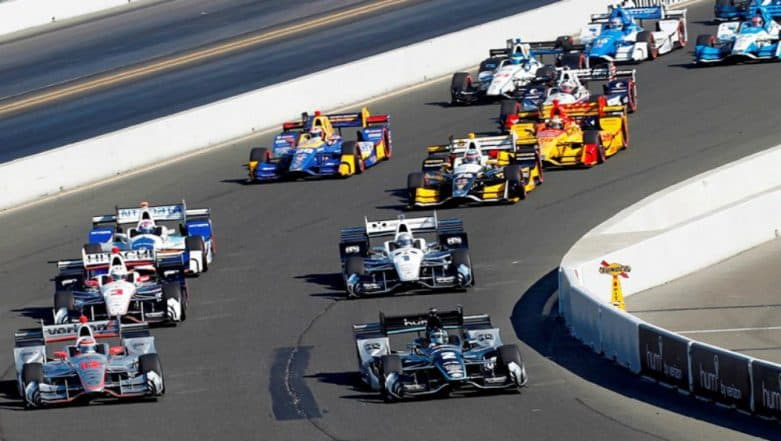 Formula 1 2020 racing schedule has been released and the F1 calendar for next year will have a record 22 races, which will commence on March 15, 2020 in Australia. The F1 2020 racing calendar will end on November 29 in Abu Dhabi. The year 2020 will mark F1's 70th anniversary season. This is the first time that maximum 22 races will be conducted under the racing championship. While many countries have been selected to host the competition of the Formula 1 2020 championship, Germany is not going to host any race. Indian Racing Star Arjun Maini to Contest 24 Hours of Le Mans 2019. 
F1 2020 calendar will start with 1st race in Australia on March 15, 2020, followed by Bahrain (22 March), Vietnam (5 April), China (19 April), Netherlands (May 3), Spain (May 10), Monaco (May 24), Azerbaijan (June 7), Canada (June 14), France (June 28),  Australia (July 5),  Great Britain (July 19), Hungary (August 2), Belgium (August 30), Italy (September 6), Singapore (September 20), Russia (September 27), Japan (October 11), United States (October 25), Mexico City (November 1), Brazil (November 15) and finally Abu Dhabi (November 29). Melbourne's Formula 1 event contract extended till 2025. 
F1 2020 Calendar!
🗓 F1 2020 CALENDAR 🗓

✅ 22 races

✅ 7 back-to-back race weekends

✅ First ever race in Vietnam (5 Apr)

✅ A return to Zandvoort (3 May)

* Subject to FIA approval pic.twitter.com/zsejzCD8Iq

— Formula 1 (@F1) August 29, 2019
Vietnam will become the 34th nation to stage a round of FIA Formula 1 World Championship at its capital Hanoi. The Canada race is going to clash with the World Endurance Championship's flagship 24 Hours of Le Mans event.
Australia, Great Britain and Spain have renewed their contracts and will continue to race for next three years. Mexico is going to host a race for next three years. It will adopt a new title of Mexico City Grand Prix.