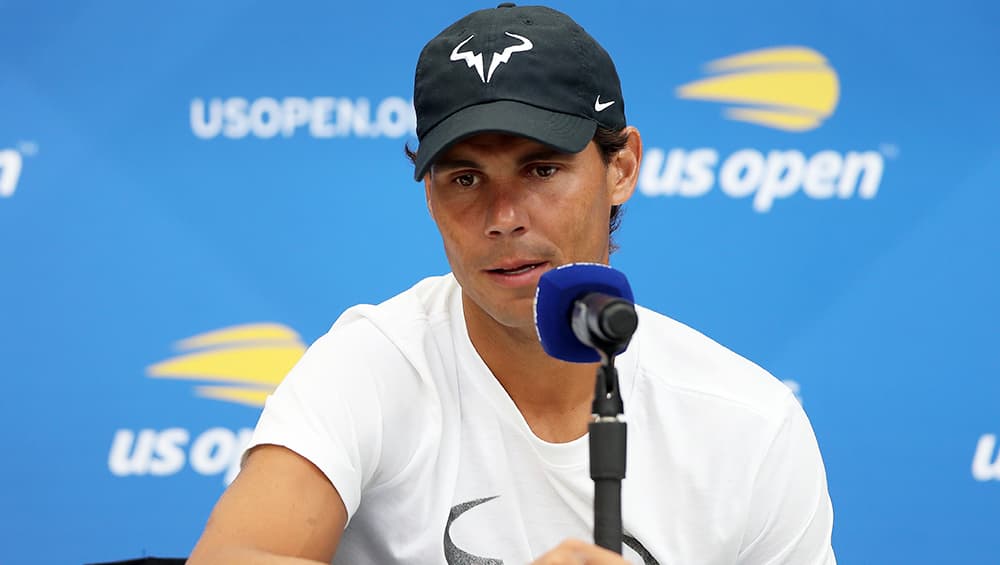 Melbourne, January 23: Rafael Nadal eased past Argentine Federico Delbonis 6-3, 7-6, 6-1 to progress into the third round of the Australian Open, but it was his gesture after he accidentally struck a ball girl during his second round match that won hearts here on Thursday.
World No.1 Nadal's return hit a ball girl by accident during the course of his match. The girl was standing near the chair umpire and seemed wonder-struck when the iconic Spaniard walked up to her to check and then planted a kiss on her cheek to cheer her up. Delbonis also walked up to the girl who was overawed by the reaction of the two. Rafael Nadal Rescues a Trapped Child, Consoles the Kid During US Open 2019; Parents of the Little One Thank the Tennis Star (Watch Video).
"For her it was not a good moment, I was so scared for her, the ball was quick and straight on her," Nadal said after the end of the match. "I'm very happy she is good. She is brave. Well done."