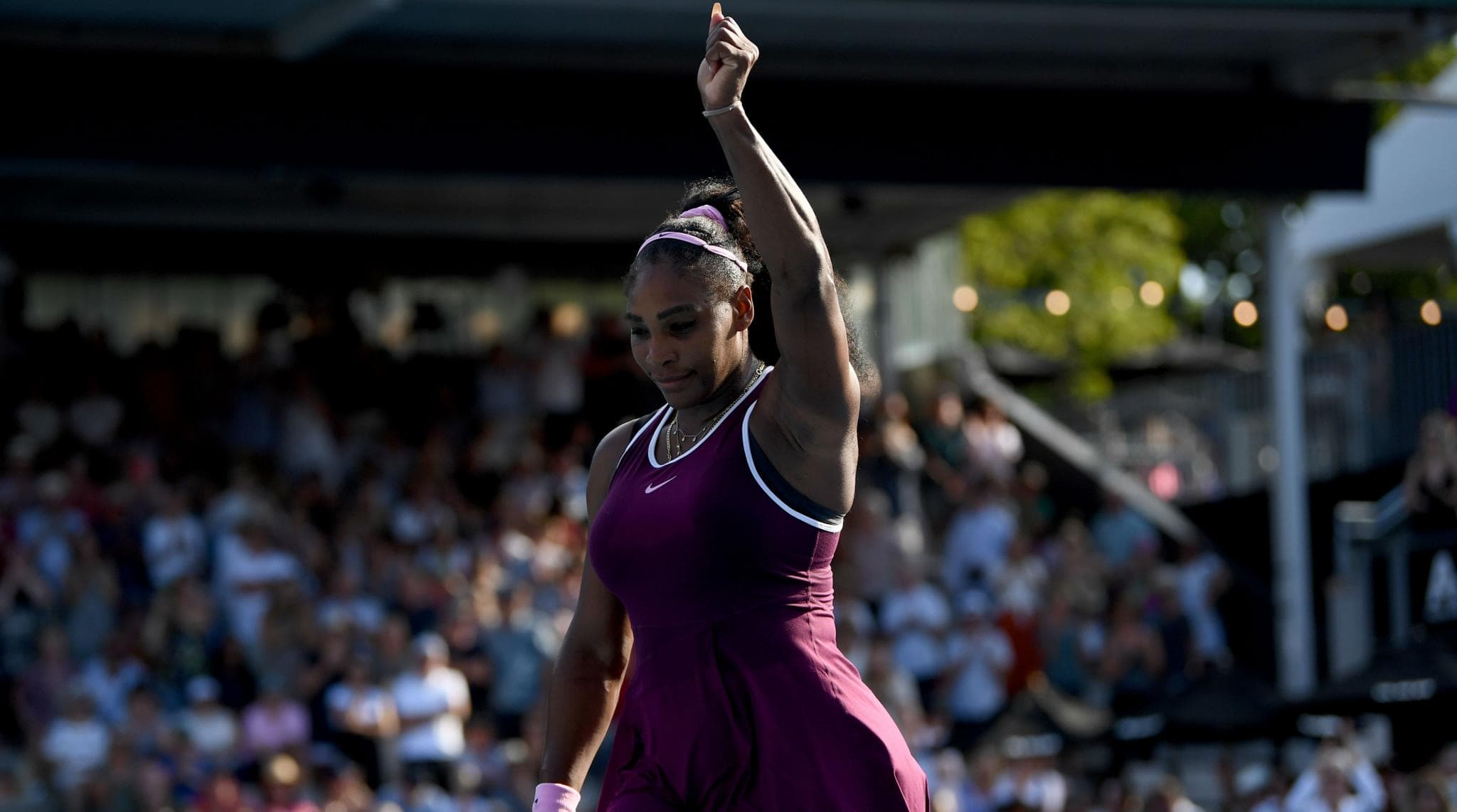 Serena Williams refused to comment on close friend Meghan Markle and her husband Prince Harry's split from the royal family. Serena, 38, whizzed past Russian Anastasia Potapova 6/0, 6-3 to begin her 2020 Australia Open campaign with a win. Asked about her opinion on Meghan Markle and Prince Harry's decision to separate from the royal family, Serena refused to comment and even went on to taunt the media for trying to get her response on such matters. The seven-time Australia Open champion is chasing Margaret Court's record of 24 Grand Slam titles and is one major away from equaling it. The Tennis superstar's last Grand Slam victory came in 2017 and has since lost three finals. Australian Open 2020: Defending Champion Naomi Osaka Defeats Marie Bouzkova; Serena Williams Registers Straight Sets Win.
"I have absolutely no comments on anything with that," Williams replied. "But good try. You tried. You did good," the tennis superstar said when asked to react on the Meghan Markle and Prince Harry's shocking decision which sent bombshell throughout Britain. The eighth-seeded American is set to face Tamara Zidanesk in the second round of the 2020 Australian Open. This isn't, however, the first time Serena has refused to comment on the royal family controversy. Serena Williams Ends 3-Year Title Drought With WTA Auckland Classic 2020 Victory.
At the Auckland Classic earlier this month, Serena refused to touch the subject despite being very vocal in the past regarding her close friendship with the Duchess of Sussex. "Oh, I am not touching that - so thank you," Williams had said refusing to be drawn on the matter. In November last year, she had gone public in explaining her tight bond with Meghan Markle. "She flew all the way with a newborn to see me play in New York and flew all the way back that night, and I probably couldn't have done that," Williams had told Access Hollywood.
"It just kind of goes to show you what an amazing person that she is, and that's just one of the many things that she does for me. I call her, text her anytime, crying, upset—she's always there. Doesn't matter what she's going through, she just sets time away, and she's just so amazing."
Meanwhile, Williams is aiming to end her two-year major drought at the 2020 Australian Open. Having lost the Wimbledon and US Open finals last year. Serena needs one more Grand Slam title to equal Margaret Record's haul of 24 majors – an all-time record in Tennis circuit.