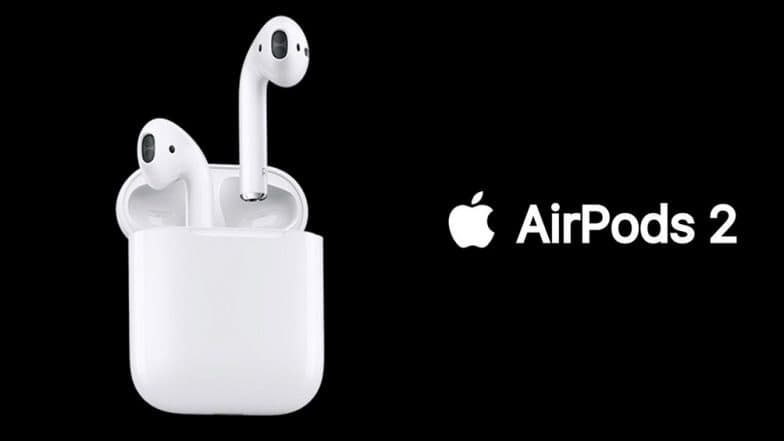 Apple, the Cupertino-based tech giant will be introducing new Apple Airpods 2 starting from March 29 as per the sketchy report from the site Applesfera. The report mentioned that Apple will be replacing the original AirPods by the new models next month. This piece of information came from source that is well versed with the internal operations of the suppliers. There's also a screenshot accompanying with the report that adds credibility to the report of AirPods reaching end of their life on March 28. Apple Reportedly Developing Augmented Reality (AR) Headset For Apple iPhones.
Going by the rumours, it is believed that Apple will holding an event on March 25 wherein the company will be introducing host of new features apart from news subscription service. The American tech giant is expected to launch AirPods 2, AirPower, iPad mini 5 and new generation iPad at the event. The report also highlighted that these products will go on sale on March 29.
Several rumours in the past also hinted that the company might also launch the new Airpods version with health tracking features will be launched on March 22 with iPad mini 5 and AirPower. Some reports also claimed that wireless charging case will make its debut with minor AirPods hardware update. Apple Shipped 18 million Smartwatch Worldwide Recording 51 Percent share in Q4, 2018.
It is speculated that the Apple AirPods 2 will come with a new surface coating featuring improved grip and new wireless chip for improved bluetooth connectivity. The new AirPods 2 will be offered in Black colour, as per the recent rumours. However, this piece of information is not verified from other sources. So, it is better to take them with a pinch of salt.