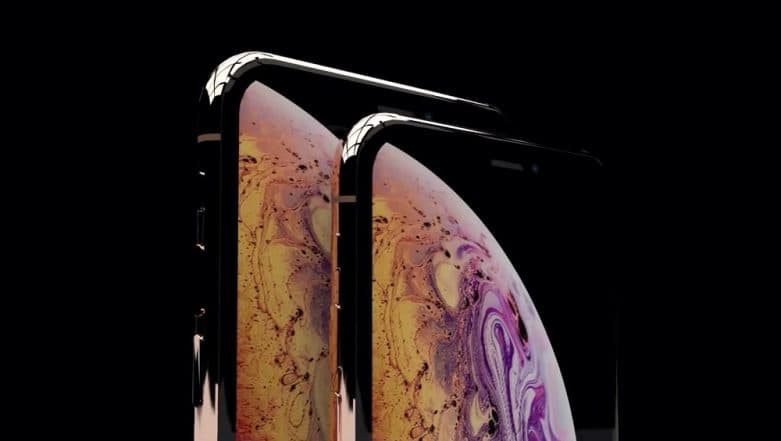 Apple, a leading American tech giant, reportedly will commence assembling its high-end iPhone in the domestic market via a local facility of Foxconn. As per the report from CNBC, the California-based tech giant will begin assembling the iPhones via Foxconn's assembly by early 2019. The report underlines that Foxconn will assemble only the most expensive models like the flagship iPhone X family. The American tech giant is looking to steer the business to a new level as far as the Indian market is concerned. Boycott Apple iPhones or Face Consequences Says Chinese Companies; Offers To Drive Purchase of Huawei Devices.
Apple's high-end iPhones will be assembled at Foxconn's facility in Sriperumbudur town of Tamil Nadu. Moreover, Foxconn - a Taiwanese company is already manufacturing smartphones for Xiaomi. The company is expected to invest $356 million for expanding the plant, which includes iPhone production. The report also highlighted that this investment would be creating approximately 25,000 employment opportunities. Moreover, the source also claimed that Foxconn is planning to assemble iPhones in India. Flipkart Mobiles Bonanza Sale 2018: Huge Discounts on Apple iPhone XR, Realme 2 Pro & Xiaomi Poco F1.
The Hindu recently reported it, wherein the newspaper underlined that Foxconn plant would be initiating the production of several iPhones. Till date, Apple has assembled only the lower-cost iPhone models that include iPhone SE and iPhone 6S in India via Wistron Corp's facility in Bengaluru.
As per Counterpoint, Apple has emphasised on retailing lower-end phones in the Indian market as the fact that more than half of its sale volume is driven by models older than iPhone 8. The company reduced the prices for iPhone X last year since it introduced new 2018 iPhones models globally.
Complete details about Apple's deal with Foxconn are not yet clear. Moreover, it is also not clear if any iPhone assembly is being shifted to existing Foxconn facilities in China or somewhere else. Additionally, it is also not confirmed whether the production will be confined to assembly or include some component production in the country.