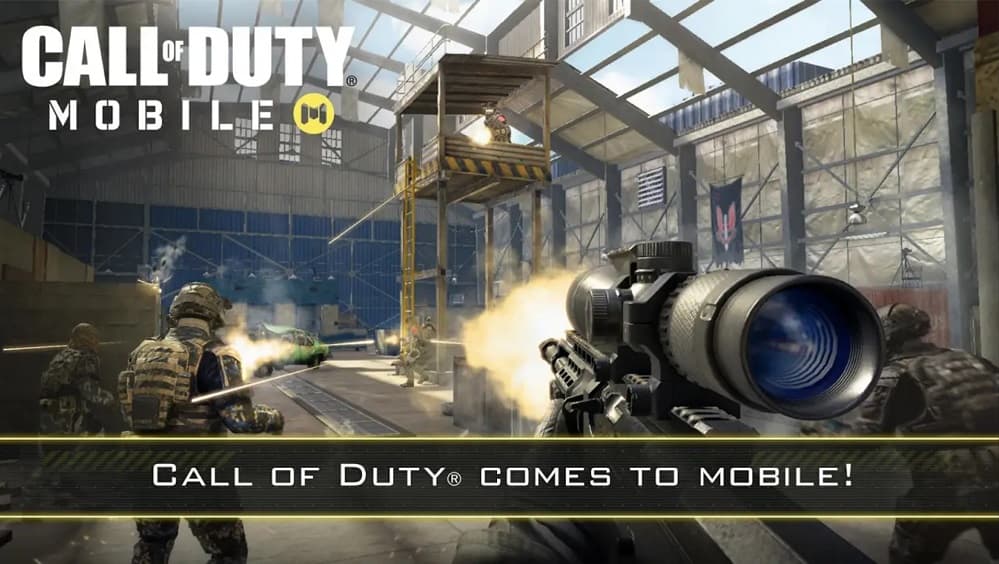 Call of Duty: Mobile is one of the much awaited battle royale games, which will be making its debut tomorrow. The long awaited Activision's Call of Duty: Mobile will be rolled out on October 1, 2019. The battle royale game will be available for Android as well as iOS platforms. The users will be able to download the game via Google Play and Apple app store. Currently, the users can pre-register for the battle royale game via company's official site. Call of Duty: Mobile To Be Launched on October 1; Will Be Offered On Google Play & Apple App Store.
The upcoming Call of Duty: Mobile will be compatible with the phones running at least 2GB of RAM along with Android 5.1 OS or above. The iPhone users will need at least iOS 9.0 or above for successfully running the game. It is important to note that the game will not be compatible with iPhone 5s, iPhone 6, iPhone 6 Plus, iPad Air, iPad Mini 2, iPad Mini 3 and iPod Touch.
The Call of Duty: Mobile game will offer similar gameplay as that of PUBG wherein up to 100 players will fight against each other to emerge as a sole winner. The players will be offered with options for playing the game, which includes solo, duo or quad-player teams. The game will also offer in-game items like ATVs, helicopter, tactical raft, water and air combats. Moreover, the game will also the players to switch between first-person perspective and third-person perspective.
The main highlight of Call of Duty: Mobile will be its multiplayer combat gameplay wherein the users will be able to select load-outs with primary or secondary weapons.
According to the company's official website, "Call of Duty: Mobile is a new, standalone mobile title that features a collection of fan-favourite maps, competitive game modes, familiar characters and signature weapons from across our beloved franchises, including Call of Duty: Black Ops and Call of Duty: Modern Warfare, into one epic experience."
Here's how you can Call of Duty: Mobile on your smartphones:-
1. Android and iOS users will be able to download the game online from Google Play Store and Apple app store respectively.
2. The users would need to search for 'Call of Duty: Mobile' on their android and iOS smartphones.
3. After searching for the game, they are required to download and install the same on their smartphones.
4. After installing the game, they will require a stable network to play the PUBG rival on their devices.