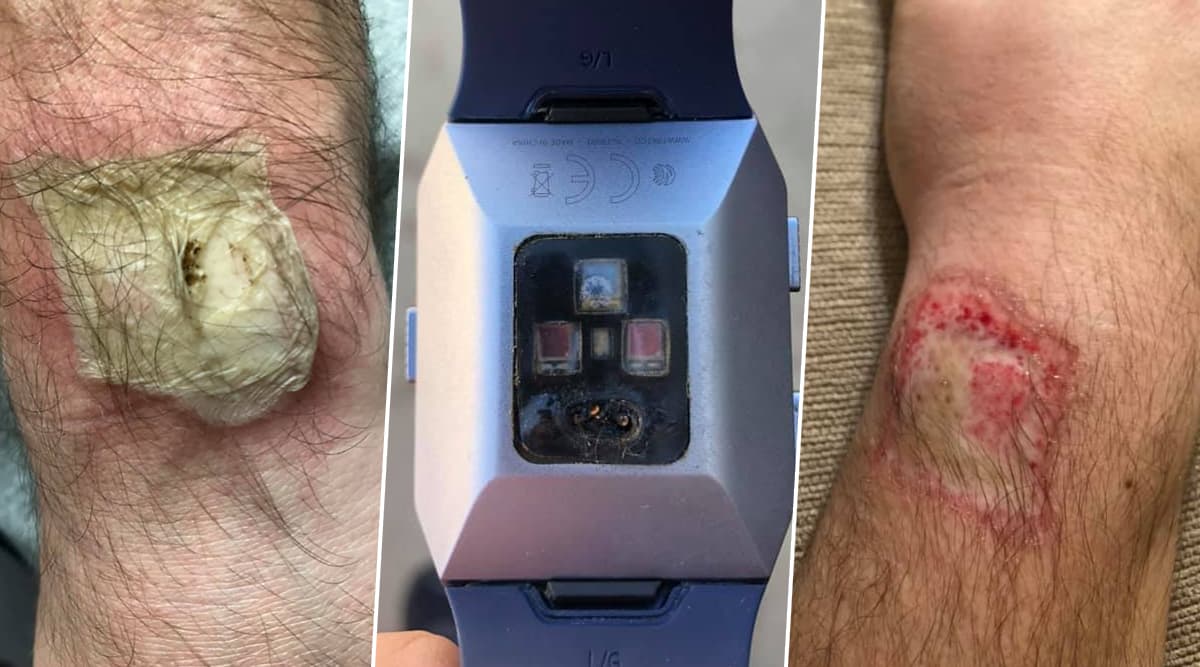 A man claimes that wearing Fitbit while sleeping caused him 3-degree burns on his wrist via a Facebook post he shared on October 27. Ethan Landers wrote a long post claiming to "educate others of the potential damage a Fitbit watch". He says that the Fitbit watch he was wearing while he was asleep exploded on his arm. He shared graphic images of his burn on Facebook where it can be seen that his skin has peeled off because of the burn. He described his experience saying that last Wednesday night he "woke up in a panic" because of his wrist burning. He further said that it didn't take him time to understand that his Fitbit was burning. He said, " I tried frantically to get it off. With a few failed attempts, I jumped out of bed and turned the light on where my wife was able to unlatch the band on my Fitbit."
He explained his experience as the Fitbit melting through his arm and he also noticed "smoke coming out of the Fitbit battery". Landers further said that their bedroom smelled like an electrical fire and then they called a nurse to see if they "should be seen". She told them that they "needed to go to the ER since the wound was white and already blistering."
He also explained how at the ER they cleaned out the wound and took x-rays to make sure no debris remained in my arm. They then referred me to a wound clinic. Usually, phones have been linked with blasts and damage done to people, this is probably the first time Fitbit has been accused of something like this. Fitbit is an American company and the main features of this product are to track activities of the person wearing it. These wireless-enabled wearable technology devices measure data such as the number of steps walked, heart rate, quality of sleep, steps climbed, and other personal metrics related to fitness.
He concluded his post with, "When I was seen at the wound clinic, they informed me it was a 3rd-degree burn. At my follow-up appointment, they will determine if I need a skin graft. I do not have feeling in parts of my wrist due to nerve damage and I will have a large scar that will be with me the rest of my life." He expressed how it was a traumatic experience. He even urged people to "reconsider using" Fitbit.