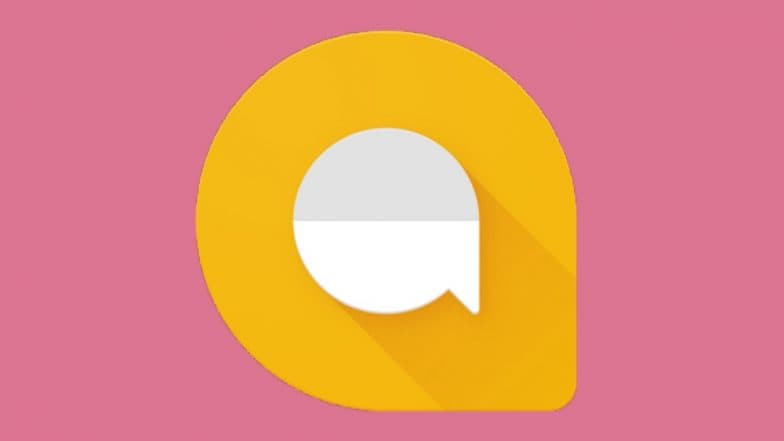 Google, a leading technology giant based in California has made it official that it is shutting down the less-popular Google Allo chat app. However, the company has confirmed the chat app will continue to work till March 2019 and the users will be able to export their chat conversation history till the said time-frame. Well, this news is not entirely surprising as the fact that Google had already stopped the investment for Allo since April 2016. The company has confirmed that the reason for shutdown is that the Allo app has not achieved the level of traction as much Google hoped for it. Qualcomm Technology Summit 2018: OnePlus Could Release First Commerical 5G Smartphone with Snapdragon 845 SoC By First Half of 2019.
Having said that Allo will function fully throughout March 2019, the company has confirmed that the Allo users will be able to export their conversation history till that time. This development has come after 8 months since Anil Sabharwal - Vice President of Chrome, Comms and Photos at Google mentioned that Google has paused the investment in Allo. Moreover, the American-tech giant had also lost its Allo lead - Amit Fulay to Facebook earlier this year in January. And, the final major update - version 26 to Allo was rolled out soon. OnePlus 6T McLaren Edition To Be Launched with 10GB RAM and 256GB Storage Configuration - Report.
As the shutdown time of the Google Allo is very much know, Verizon will be launching the RCS Chat on Pixel 3 and Pixel 3 XL smartphone on December 6. However, the RCS chat from Verizon will be a carrier-based in its application, which will bring-in iMessage rival for Google.
The company said in a statement that, "We've learned a lot from Allo, particularly what's possible when you incorporate machine learning features, like the Google Assistant, into messaging." Further mentioning in the blog, Google said, "Allo will continue to work through March 2019 and until then, you'll be able to export all of your existing conversation history from the app."