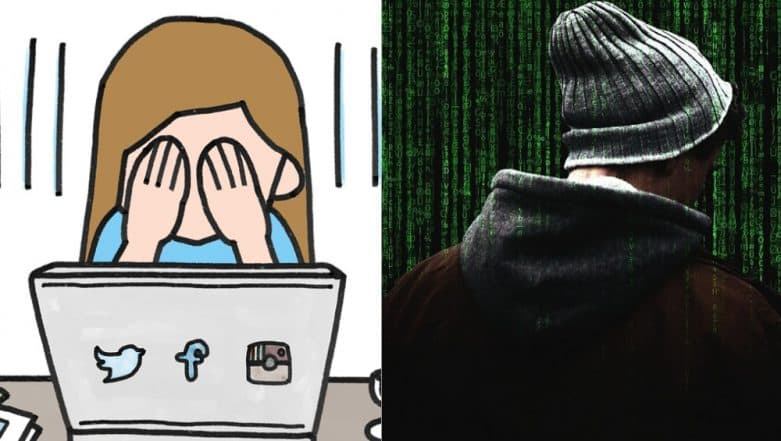 In yet another case of cyberbullying, Mumbai Police arrested a Madhya Pradesh lawyer for harassing a 16-year-old girl and her 41-year-old mother on social media. The incident which happened in 2018 came to light after the girl's family members filed a complaint with Saki Naka police station. While police initially tried to trace the man, they later approached Google at its headquarters to identify the harasser. After two months, the tech giant found the man who had befriended the teenage girl on Instagram. 25-year-old Chaitanya Soni from Jabalpur is now facing charges under IPC and Protection of Children from Sexual Offences Act (POCSO).
According to a report in The Times of India, Soni had created a fake online identity using his smartphone and chatted with the girl on Instagram. Using the carpet of anonymity provided by social media, he hid his online footprint and identity to blackmail the girl. He even dug out the girl's mother's number and harassed her on phone. Thane: College Student Blackmails Girlfriend With Her Nude Pictures, Arrested.
Soni used a technology that let him send and receive phone calls or messages from a caller ID different from the one he used. The user can even choose to hide their location or show it as 'unknown'. He used a spoofing app to talk to the girl and changed his location to Karachi. He spoke to the girl quite convincingly in the beginning and gained her trust and eventually managed to extract her nude pictures. Soni then blackmailed her to leak them online. The girl finally told her mother about the incident following which the police complaint was filed. 'Naked Loan Services' in China! Millennials Send Nude Pics to Secure Their Loans.
After receiving the report from Google, DCP (Zone X) Navinchandra Reddy along with Saki Naka police Kishore Sawant, Arvind Shirke, Abhishek Patil and Sangram Jagtap went to Soni's house. They made his brother call him who arrived after some time. The TOI report quoted an officer as saying, "But then we faced a big hurdle. At least 15 lawyers stood for his bail at a Jabalpur court and insisted that it was the girl's mistake to register herself on social media. They said there was no need to arrest Soni and he would present himself before the police within 15 days. But the judge denied their arguments and allowed Mumbai police to take Soni's transit remand."