China has once again made history by growing plants on the Moon. Photo released by the China National Space Administration (CNSA) on Tuesday showed cotton seeds gaining grounds onboard a Chinese lunar lander. The plant can be seen emerging out of a canister inside Chang'e 4 lander which touched down earlier this month.
Xie Gengxin, who led the design of the experiment was quoted as saying, "This is the first time humans have done biological growth experiments on the lunar surface." The ability of plants to grow in space is seen as a crucial element for long-term space missions and for establishing human outposts in the solar system like Mars. If harvesting in space using locally available water becomes a reality, then astronauts can survive in space for longer duration without requiring supplies from Earth. Tupperware Helps NASA To Grow Vegetables in Space To Improve Astronauts' Diet.
The Chang'e 4 probe which is named after the Chinese moon goddess made the world's first soft landing on the moon on January 3. While plants and flowers have grown on the International Space Station earlier too, this is the first time a seed sprouted on the Moon.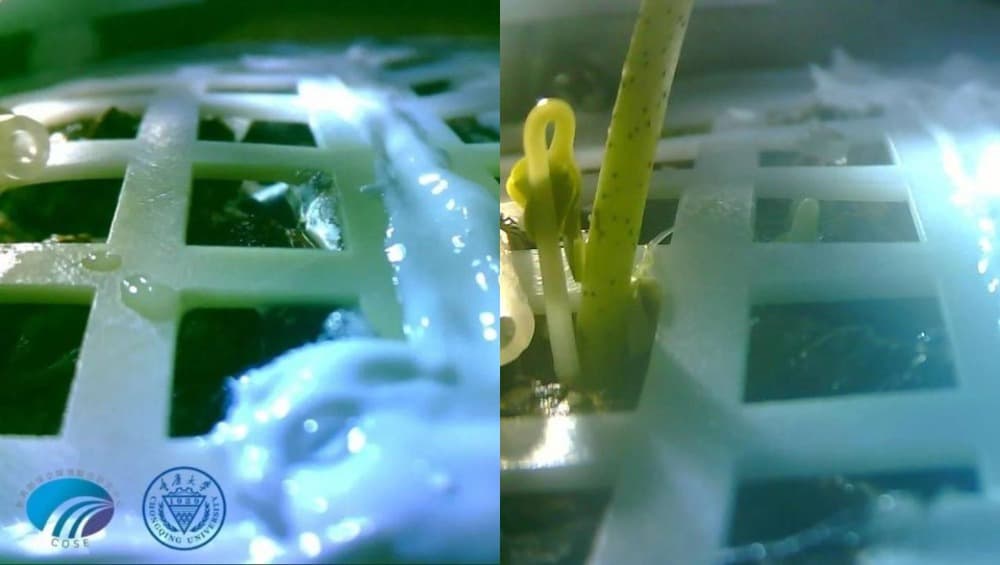 The organic biosphere experiment onboard consists of cotton shoots and some germinated plants in an airtight container. Cotton seeds were the first to sprout after which rapeseed and potato seeds emerged. A flowering plant called Arabidopsis, yeast and fruit fly eggs were also part of the organic experiment. Scientists from Sweden, Germany and China are involved in the making of the instruments required for Chang'e 4 to study the lunar environment, cosmic radiation and interaction between solar wind and the moon's surface.
(The above story first appeared on LatestLY on Jan 15, 2019 09:23 PM IST. For more news and updates on politics, world, sports, entertainment and lifestyle, log on to our website latestly.com).