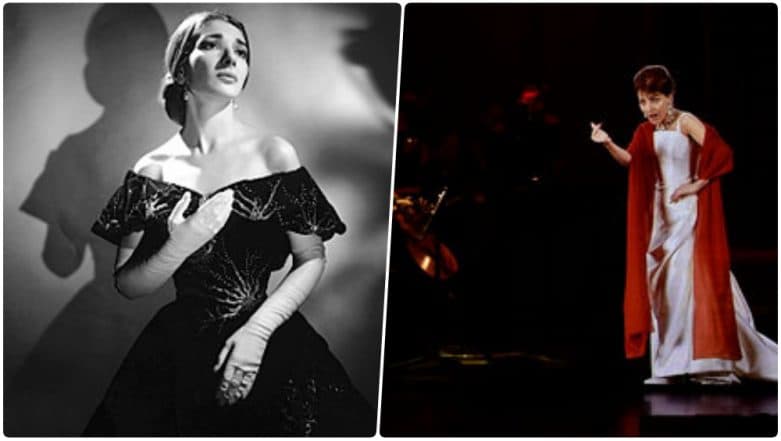 If dinosaurs and actors can come back from dead, why not opera singers? That is what initiated the idea of Callas in Concert. It has been forty years now that the American-Greek soprano, Maria Callas shrugged off the earthly bonds of temporal life, leaving a bereft world desire for her presence, her grace, her performance, her voice. Now she returns to the stage, all hologram, backed by a live orchestra. And it is unbelievable. The show which kicked off in the United States during autumn has landed in Europe at the Salle Pleyel, Paris. Dead Man Missing for 40 Years Found in Cyprus After Fig Tree Grows from Seed in His Stomach. 
According to the words of the company's advertising, Callas "returns to the stage, in all her grandeur, confirming her immortality to stunned audiences." The 90-minute show, a Base Hologram production uses Calla's audio recordings, stripping the voice off the original so that a live orchestra can take place. After that, a body double works with the director to choreograph the movements and everything is accurately matched using digital and laser imaging and CGI. Meet Madhumala Chattopadhyay, First Indian Anthropologist Woman Who Had a Friendly Encounter With Sentinelese Tribe of Andaman. 
Watch the video of Maria Callas as hologram image performing with live Orchestra. 
From the moment, the curtain rise, the audience are captivated in Callas's world. It is life-like and electric, a three-dimensional hologram of the diva, lip-synching to her famous recordings. Irish conductor Eimear Noone is responsible for keeping the hologram Callas and the orchestra together. We must thank technology for being so brilliant and providing us to enjoy such life experiences.