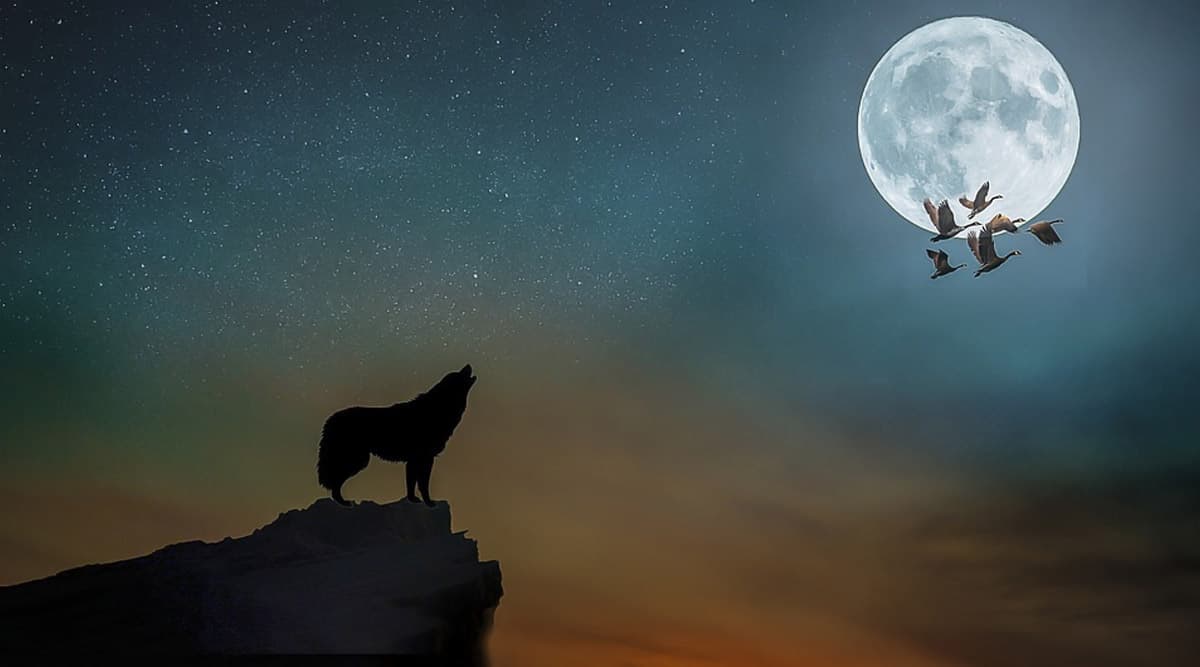 We are just days in the New Year, and the universe is greeting the skygazers well. Many celestial events are going to take place in the coming days—the first one is slated to occur tonight, on January 10 (Friday). An eclipse and a full moon! But this isn't just any full moon. Legend believed that wolves were heard howling more frequently during this time of the year, which is why January's full moon acquire the name, "Wolf Moon." And tonight's will be a Wolf Moon Eclipse. But not all of us will be lucky to watch the Wolf Moon of 2020. But don't be dissapointed. The Wolf Moon will be visible across India. For those who are going to miss it, you can catch the Wolf Moon 2020 live streaming today at online streaming services. How and where watch the January Full Moon coinciding with penumbral lunar eclipse (Chandra Grahan) in India? We have got the answers covered in this article below. Thank us later! Wolf Moon 2020 Date and Timings: Know Everything About January's Full Moon That Coincides With Penumbral Lunar Eclipse. 
When is January's Full Wolf Moon?
According to the Indian Standard Time (IST), the penumbral lunar eclipse (Chandra Grahan) of 2020 will occur from 10:37 pm on tonight, January 10, to 02:42 am on January 11, 2020. And the Wolf Moon will be at its full phase at 00:51. Penumbral Lunar Eclipse 2020 Live Streaming Online on January 10: How, When and Where to Watch Chandra Grahan in India With Timing in IST and Duration?
Where And How to Watch Full Wolf Moon In India?
Luckily, Indians will enjoy the views of the upcoming lunar eclipse and the full wolf moon. It is perfectly safe to observe with the naked eye. To watch the full wolf moon, simply head outdoors, before the start phase and look for a big arse moon. Naturally, visibility will depend on the weather for that night. In  case, you can't make it outside, for any reason, the CosmoSapiens' YouTube channel will live stream the entire penumbral lunar eclipse, and you can watch the full wolf moon, gracing the night sky.
This is the first Wolf Moon Eclipse of this decade. You just cannot miss it! However, you should also not forget that there are still 12 other full moons this year to look forward.