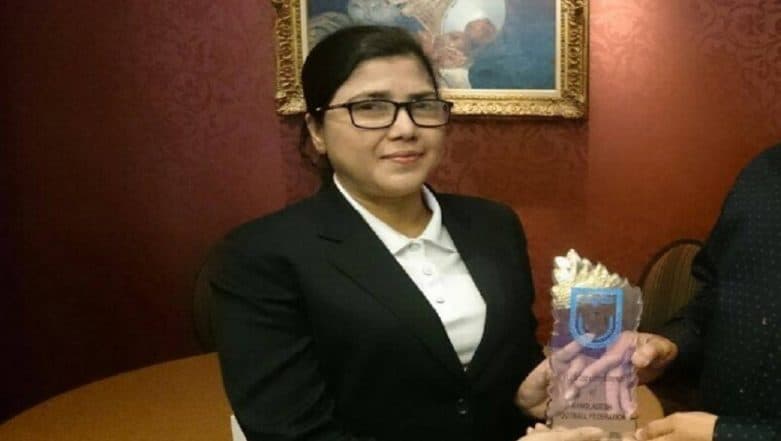 Toronto, March 18: Bangladesh Police have arrested a female council member of football's world governing body FIFA for allegedly "defaming the country's prime minister."
Mahfuza Akhter Kiron, a FIFA Council member, had recently said that Prime Minister Sheikh Hasina was neglecting football in the country during a television interview. A defamation claim against Mahfuza Kiron was then filed by a local sport official Abul Hasan Chowdhury Prince, who charged that her comments had embarrassed the entire nation.
"Mahfuza told the TV show that [the] PM maintains double standard for football and cricket. She rewards cricket for personal gain but ignores football," Hasan's lawyer was quoted as saying by the Associated Press. This statement against the 'sports-loving prime minister' according to Hasan has "greatly embarrassed the country."
Post her arrest, Kiron appeared before a local judge but was denied bail and sent to jail, her lawyer said. "We sought bail for her after she was taken to the court. But our prayer was rejected," her lawyer Liakat Hossain said.
Kiron was elected FIFA's female representative for Asian football in 2017 and is also national chief of women's soccer.
Meanwhile, there has been no word on the controversy from Prime Minister Sheikh Hasina's office. Bangladesh's prime minister in the run up to the recently concluded-elections has been criticised for cracking down on dissenting voices and restricting free speech on social media.