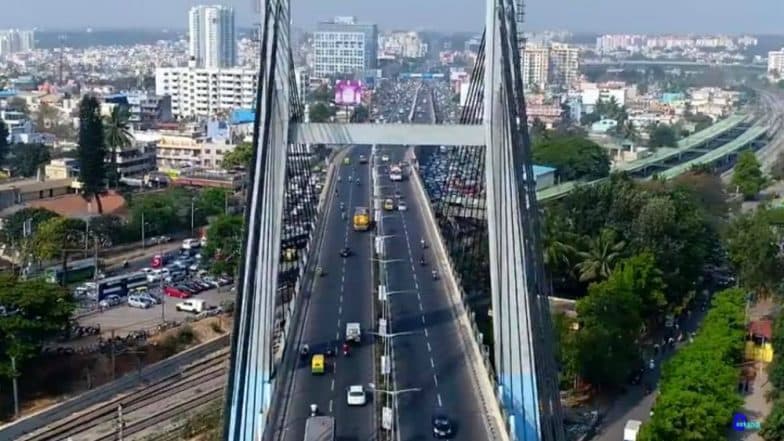 Individuals across the globe are striving hard to push the boundaries on what it means to become of the fastest developing cities in the world. With its forward-thinking and innovative efforts, tech hub Bengaluru has earned the first position in world's most dynamic cities survey for 2019. The announcement is made according to the Sixth City Momentum Index published by Jones Lang LaSalle (JLL), the American professional services and investment management company specialising in real estate. Hyderabad secured the second position in the rank list. To build up the survey report, JLL measured momentum for 131 of the world's most commercially active cities throughout three years. India at 115th Rank, Below Bangladesh, Nepal in World Bank Human Capital Index. 
In a press release, the American company reported that the rankings highlight and showcase the Asia Pacific region's constant, "rapid urbanisation and strong economic growth." Hyderabad secured the second rank followed by Delhi who is at the fourth position, Pune was one position behind Delhi while Chennai in on the seventh spot. According to JLL, 19 of the top 20 cities are from the Asia Pacific.
2019 JLL Sixth City Momentum Index
1st Rank—Bengaluru, India

2nd Rank—Hyderabad, India

3rd Rank—Hanoi, Vietnam

4th Rank—Delhi, India

5th Rank—Pune, India

6th Rank—Nairobi, Kenya

7th Rank—Chennai, India

8th Rank—Ho Chi Minh City, Vietnam

9th Rank—Xi'an, China

10th Rank—Guangzhou, China

11th Rank—Nanjing, China

12th Rank—Manila, Philippines

13th Rank—Beijing, China

14th Rank—Shanghai, China

15th Rank—Kolkata, India

16th Rank—Chongqing, China

17th Rank—Hangzhou, China

18th Rank—Bangkok, Thailand

19th Rank—Shenzhen, China

20th Rank—Chengdu, China
The key theme of this year's sixth survey was socio-economic and commercial real estate momentum including a city's GDP, population, corporate headquarters, foreign direct investment, rent absorption, transparency and more. "Bengaluru…has an established reputation worldwide for the design and development of technology and electronics. Along with attracting many international companies, it has a vibrant startup culture; it is home to five of India's eight unicorns (companies valued over US$1 billion)," stated JLL's research. In 2018 edition of the City Momentum, Hyderabad was in the top position followed by Bengaluru in the second, Pune in the fourth, Kolkata in the fifth and Delhi in the eight.