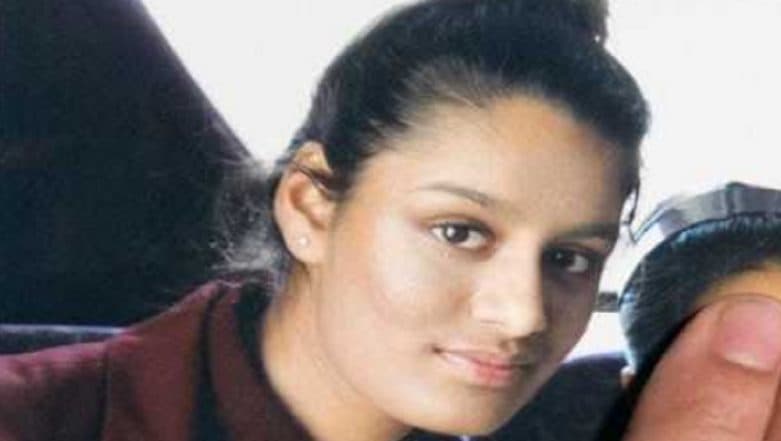 Toronto, February 15: Shamima Begum was 15-years old when she ran away from home in London, took a flight to Turkey and crossed into Syria to become a bride to an Islamic State fighter. Four years later, nine-months pregnant and having lost two children she wants to return home for the sake of her unborn child.
In a recently published interview, Begum says "I just want to come home to have my child. I'll do anything required just to be able to come home and live quietly with my child."
However, she speaks calmly about the horror that was the Islamic State's regime when it controlled large swathes of Syria and Iraq. She was married to an ISIS recruit soon after her arrival in ISIS-stronghold Raqqa four years ago, and described not being affected by "beheaded heads" and dead bodies on arrival. "I don't regret coming here," she told Times journalist Anthony Loyd, who found her in a Syrian camp. "I'm not the same silly little 15-year-old schoolgirl who ran away from Bethnal Green four years ago."
Begum was studying in London's eastern suburb of Bethnal Green alongside Amira Abase and Kadiza Sultana. The three teenagers made headlines in February 2015 after it became known that they had run away from home to go to Syria and chose to marry Islamic State fighters to bear them children to carry on the fight to establish a caliphate.
The girls flew from London's Gatwick Airport to Turkey after telling their parents they were going out for the day and later crossed into Syria from Turkey. For four years, Begum has lived with her husband a Dutch convert to Islam and the duo had two children. Her two children died due to health-related complications as families of Islamic State fighters began to suffer after the caliphate began to crumble under a US-backed offensive by Kurdish groups in Eastern Syria. "The caliphate is over. There was so much oppression and corruption that I don't think they deserved victory," Begum said.
The US-backed offensive against Islamic State has reduced the extremist group to just two villages in eastern Syria. Before the offensive began Syrian Democratic Force offered a chance to Islamic State fighters to surrender which Begum's husband took and she was sent to a refugee camp.
Begum wants to return for the sake of her child but the British government is not very keen to bring her back. UK's Security Minister Ben Wallace told the BBC he would not risk any British officials' safety trying to bring back Begum from Syria. Most of Syria's infrastructure is crippled and getting travel documents to Begum to travel to the UK would be a difficult task to execute. Wallace also warned that "any Britons who had gone to Syria to engage or support terrorist activities should be prepared to be questioned, investigated and potentially prosecuted if they came back to the UK."