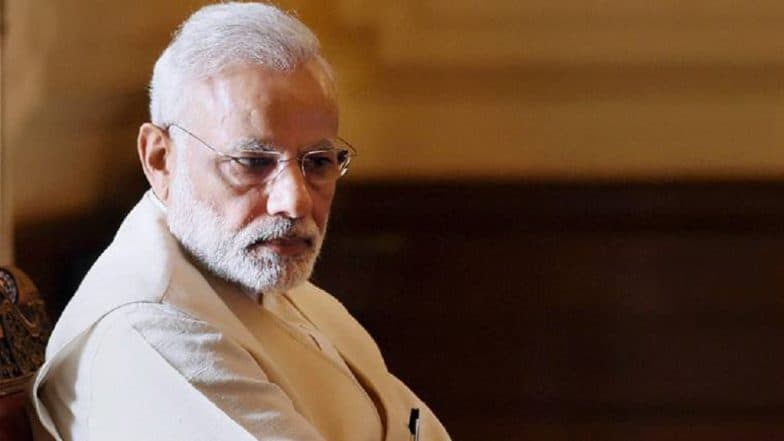 New Delhi, March 15: Hours after the deadliest terror attack in New Zealand's Christchurch mosque on Friday, where the terrorist shot 49 people and injured 20 others, Prime Minister Narendra Modi expressed his deep shock and sadness at the loss of scores of innocent lives in the heinous terrorist attack.
Condemning the heinous and cowardly attack on the Muslim worshippers in Christchurch mosque, PM Modi wrote the letter to his New Zealand counterpart stating India condemns terrorism in all its forms and manifestations, and of all those who support such acts of violence. He even said that hatred and violence have no place in diverse and democratic societies. New Zealand Terror Attack: At least 6 Indians Among Those Killed, Says Reports. 
Earlier, there were reports that there could be six Indians among the 49 people who were killed in New Zealand's Christchurch mosque shooting. The Indian High Commissioner in New Zealand, Sanjeev Kohli, had said, as quoted by BBC, that initial reports indicate there could be two Indian citizens and four persons of Indian origins among the victims.
Condemning the terror strike, New Zealand Prime Minister Jacinda Ardern noted, "I want to send a message to those directly affected… For many, this may have not been the place they were born. For many New Zealand was their choice, a place they actively came to and committed themselves to … it was a place where many came to for their safety. A place where it was safe to practice their culture and religion." New Zealand Terror Attack: Who Is Brenton Tarrant, The Australian 'Right-Wing Terrorist' Who Live Streamed Christchurch Mosque Shooting?
In the terror attack, 49 worshippers were killed and 20 others injured while they were at Al Noor Mosque in central Christchurch and the Linwood Mosque in the city's outer suburb on Friday. The gunman at one mosque was an Australian-born citizen and has been described as an extremist, right-wing, violent terrorist.