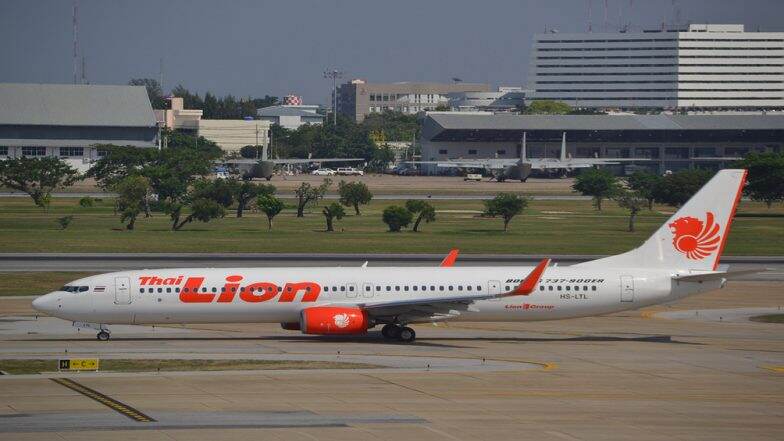 jakarta, November 6: The 'black box' of the Lion Air Jet that crashed last week revealed that an airspeed indicator of the Boeing Co 737 MAX plane was damaged for its last four flights. Indonesian accident investigators said that the United States authorities responded cautiously to suggestions of fleet-wide checks. Indonesia's National Transportation Safety Committee discussed the matter with the US and Boeing authorities to rectify the problem in rest of the planes operating the world.  Philippines: Xiamen Airlines Boeing 737-800 Crash-Lands at Manila Airport, Narrow Escape For Passengers.
Meanwhile, the investigators have not disclosed any reports of airspeed failures on other aircraft. However, the exact cause of the crash is yet to ascertain. The jet's cockpit voice recorder has also not recovered. Till now, 219 737 MAX jets have been delivered to customers globally and 4,564 orders for jets yet to be delivered.
There were 189 passengers on board when the tragic incident took place. The Lion Air Jet flight JT610 went missing just 13 minutes after taking off from Jakarta. The flight was on its way to the tin-mining town of Pangkal Pinang. Indian pilot Bhavye Suneja was the captain of the Lion Air flight. Suneja was a resident of Delhi's Mayur Vihar and studied at the Ahlcon Public School in the locality. In March 2011, he joined the Lion Air and was planning to return to India.