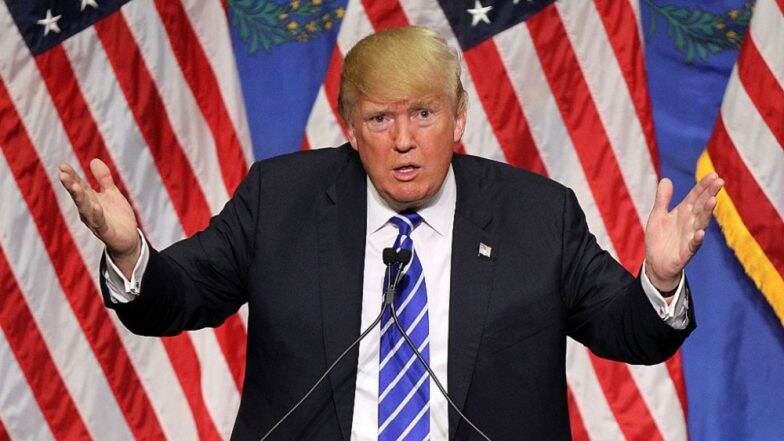 Toronto, February 8: Democrats taking control of the House of Commons in the US Congress boded ill news for US President Donald Trump as they promised to investigate his connections to Russia. And now that Democrats are making good on their claim, Trump who is unable to stop them, is claiming that he is being harassed.
Yes, your read that right. The President of the United States just said that he is being subjected to "unlimited presidential harassment" by the Democrats after House Intelligence Committee Chairman Adam Schiff revealed a sweeping plan to investigate President Donald Trump on Wednesday.
So now Congressman Adam Schiff announces, after having found zero Russian Collusion, that he is going to be looking at every aspect of my life, both financial and personal, even though there is no reason to be doing so. Never happened before! Unlimited Presidential Harassment....

— Donald J. Trump (@realDonaldTrump) February 7, 2019
PRESIDENTIAL HARASSMENT! It should never be allowed to happen again!

— Donald J. Trump (@realDonaldTrump) February 7, 2019
The House Intelligence Committee will look at whether foreign actors have leverage over the Republican president, his family, or associates. They will even provide transcripts from their own investigation to Special Counsel Robert Mueller's team, as the House probe was prematurely shut down by Republicans in 2018.
"The President's actions and posture towards Russia during the campaign, transition, and administration have only heightened fears of foreign financial or other leverage over President Trump and underscore the need to determine whether he or those in his Administration have acted in service of foreign interests since taking office," Schiff said in a statement announcing the expanded investigation.
Special Counsel Robert Mueller's probe has already set charges against many of Trump's former close acquaintances on charges of lying and using illegal means to influence the 2016 presidential elections.
Trump has repeatedly claimed his innocence, and denounced the spiraling investigations as a 'witch hunt', which also include probes by federal prosecutors in New York into his election campaign funding.