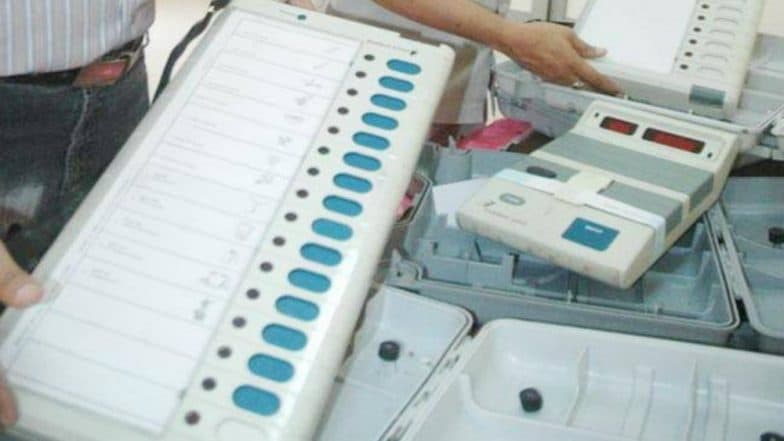 London, January 21: An event is taking place in London to demonstrate how Electronic Voting Machines (EVMs) that are used in India during elections can be hacked. The event began at 5:30 pm IST in which Syed Shuja, a cyber expert from the United States, was display live hacking of EVMs. The event comes close on the heels of Lok Sabha Elections 2019 to be held in the country in April. Congress leader Kapil Sibal is one of the attendees at the event. 4-member Opposition Committee on EVMs.
The US-based cyber expert who was displaying the live hacking of EVMs said he has also designed EVMs used in India. He also spoke about when and where EVMs in India have been tampered with. The event was organised by Europe's Indian Journalists Association (IJA). The event was available for live streaming on the Facebook page Final War Against Corruption.
Watch Live streaming on Facebook here
Shuja said he worked for the ECIL from 2009-2014. He said that he could not be present at the event because he was attacked four days ago in the US and was, therefore, addressing the event via video conferencing. The organisers of the event said that the Election Commission as well as other political parties were also invited for the event but they didn't attend.
There have been allegations of EVM tampering against the Bharatiya Janata Party (BJP) by the Opposition. There have also been demands that the Lok Sabha Elections 2019 be held via ballot paper voting to ensure fairness.
On Saturday, West Bengal Chief Minister Mamata Banerjee had said that a four-member committee has been formed to take a call on the stand the opposition parties would have about the electronic voting machines (EVMs) in view of the coming Lok Sabha elections. "We have decided to form a committee. Its members are Delhi Chief Minister Arvind Kejriwal, SP president Akhilesh Yadav, BSP leader Satish Mishra, and Congress leader Abhishek Manu Singhvi," she said.
The Congress on Sunday said that because Lok Sabha elections are on the horizon, Prime Minister Narendra Modi has started panicking and therefore is criticising the formation of the four-member committee for EVMs.