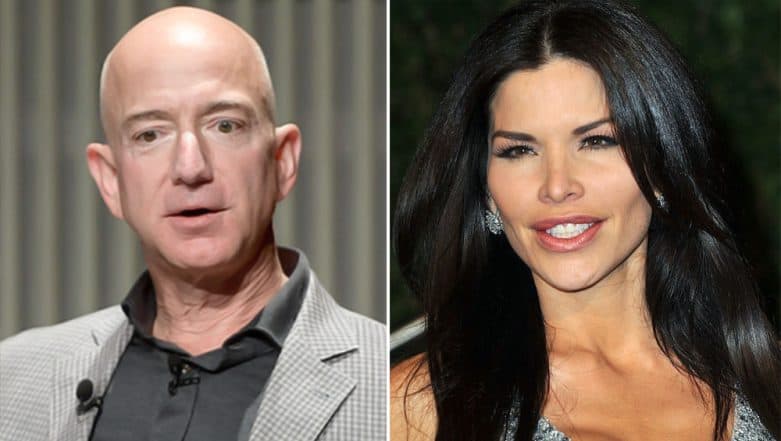 Washington, March 31: Months after the leak of Jeff Bezos's intimate text messages and photos, including dick pics, which led his divorce, an investigator said that Saudi Arabian authorities hacked the Amazon CEO's phone to access his personal data. Gavin de Becker claimed Jeff Bezos's phone was hacked due to the extensive coverage by The Washington Post newspaper, which is owned by Bezos, in the murder case of Saudi journalist Jamal Khashoggi.
"Our investigators and several experts concluded with high confidence that the Saudis had access to Bezos' phone, and gained private information," de Becker wrote on The Daily Beast website. "It's clear that MBS considers The Washington Post to be a major enemy," de Becker further stated. He was referring to Saudi Arabia's Crown Prince Mohammed bin Salman whom the US Senate, after a closed-door briefing by the CIA, named as "responsible" for Khashoggi's murder. Richest Woman in The World: MacKenzie Bezos to Get The Title After Divorce With Amazon CEO Jeff Bezos?
Khashoggi was murdered at the Saudi embassy in Turkey in October 2018. "Some Americans will be surprised to learn that the Saudi government has been very intent on harming Jeff Bezos since last October, when the Post began its relentless coverage of Khashoggi's murder," wrote de Becker. Intimate text messages and photos of Bezos sent to his lover, former TV anchor Lauren Sanchez, were published in The National Enquirer in October last year.
"As of today, it is unclear to what degree, if any, AMI (the parent company of The National Enquirer) was aware of the details," added de Becker. "In October, the Saudi government unleashed its cyber army on Bezos (and later me). Their multi-pronged campaign included public calls for boycotts against Amazon.com and its Saudi subsidiary, Souq.com," claimed Bezos's security chief.
In a post on blogging platform Medium in February, Bezos accused the publisher of National Enquirer of "blackmail" and "extortion". "Rather than capitulate to extortion and blackmail, I've decided to publish exactly what they sent me, despite the personal cost and embarrassment they threaten," Bezos wrote in the post while saying that the "top people" at the National Enquirer were responsible for the extortion and blackmail.
After the leak of his intimate text messages and photos, Bezos and his wife, MacKenzie Bezos, are getting divorced after 25 years of marriage.