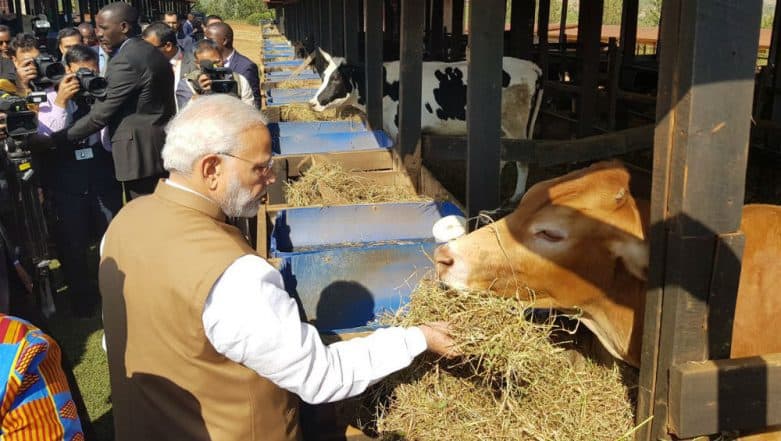 Rwanda, July 24:  Prime Minister Narendra Modi,  who is on a three-nation tour to African countries, gifted cows to 200 households in Rweru model village in Bugesera. The cows have been gifted under Rwandan Government's Girinka Programme. Girinka describes a centuries-old cultural practice in Rwanda whereby a cow was given by one person to another, as a sign of respect and gratitude. It must be noted that the cows that have been gifted by India are sourced from Rwanda.
Under 'Girinka', a social protection scheme of the Rwandan government personally overseen by President Kagame, poorest families are gifted dairy cows by the government and the first female calf born to the cow is gifted to the neighbour, thus promoting brotherhood and solidarity.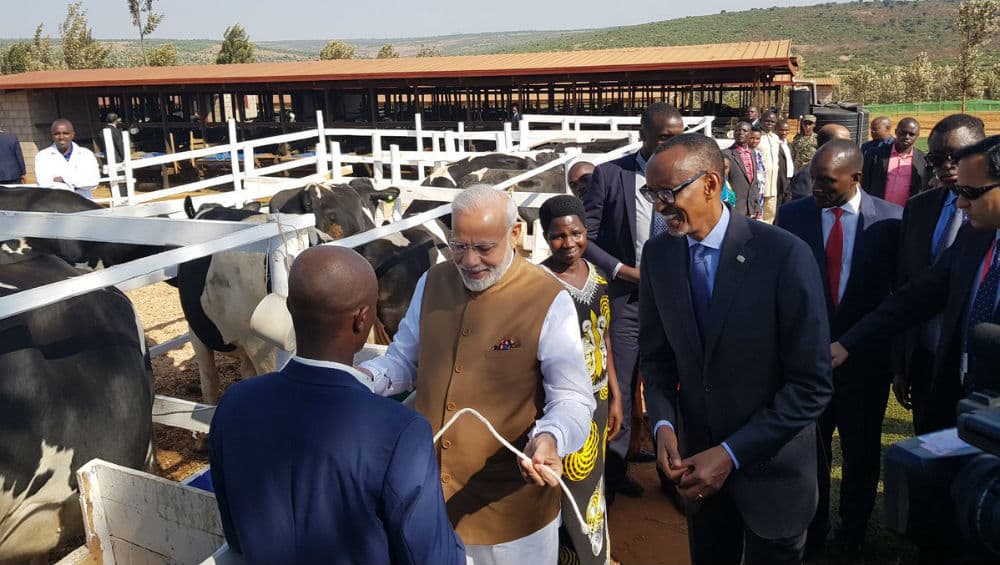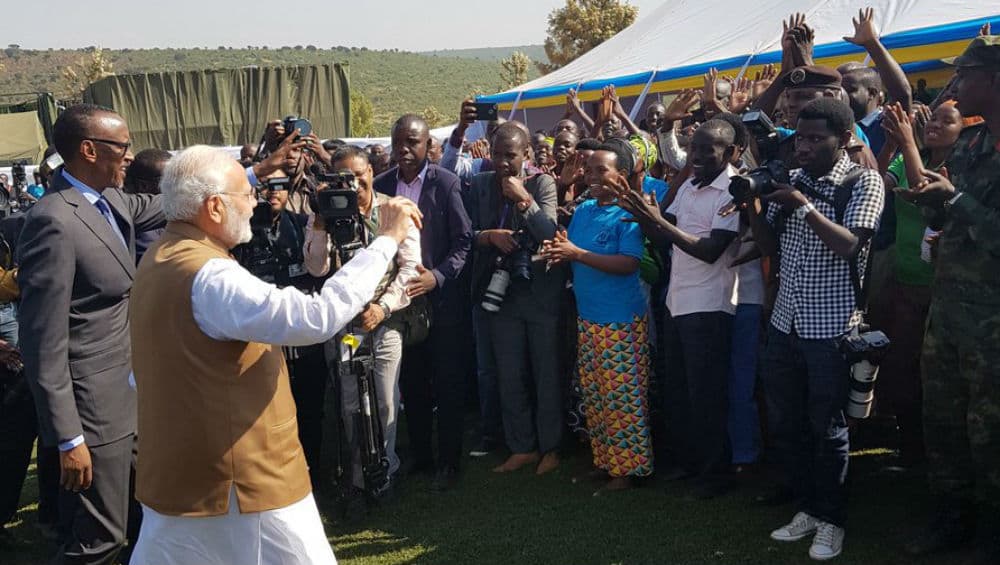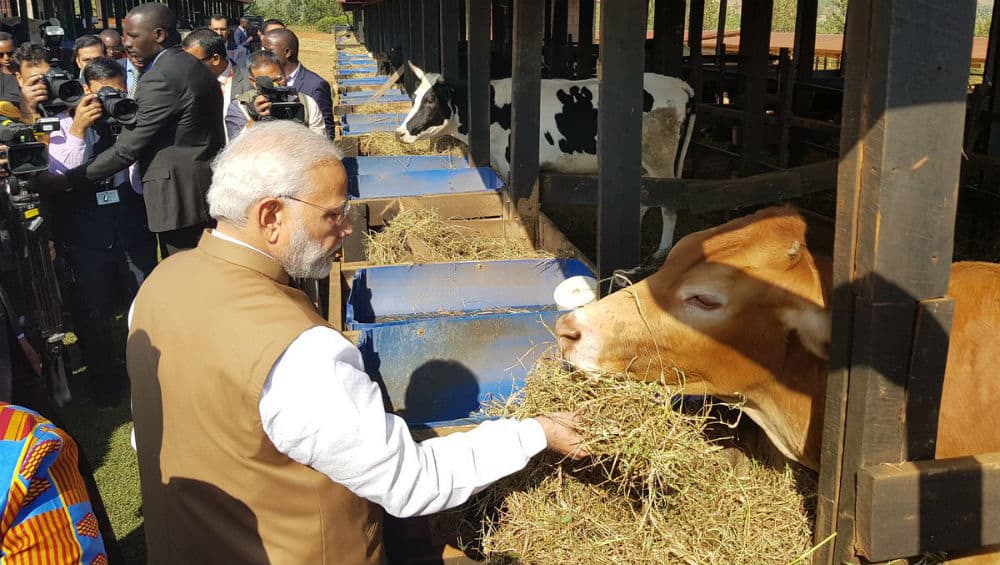 The Prime Minister's Rwanda visit will mark the first-ever visit to the African nation by an Indian Prime Minister. Earlier in the day, Narendra Modi visited the Genocide Memorial Centre which honours over 2,50,000 victims of Rwanda's mass killings in 1994. According to a PTI report, the memorial is the final resting place for more than 250,000 victims of the genocide against the Tutsi- the principal ethnic community in Rwanda. It includes three permanent exhibitions, the largest of which documents the 1994 genocide.
Modi's visit comes days after Chinese President Xi Jinping's trip to Rwanda. Modi has proceeded to Uganda for a two-day visit, the first bilateral visit by an Indian prime minister since 1997. Reports inform that in Uganda, the Prime Minister will have a ceremonial reception at Uganda's State House and then a one-to-one meeting with Yoweri Museveni, the Ugandan president.