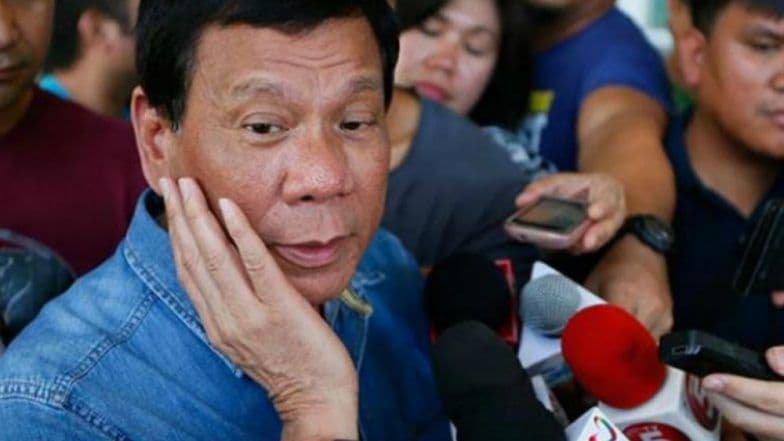 Toronto, March 13: At an event that marked gender-equality for women in Law Enforcement in Philippines, President Rodrigo Duterte referred to them as 'puta' which translates to 'bitches.'
Duterte while addressing the audience which was made up of mostly females, also called them "you crazy women", and bemoaned the fact that women were "depriving me of my freedom of expression."
Duterte has, since assuming the office of the president, found himself the target of criticism for his crude references to women. Last week he reportedly called on women to stay away from Catholic priests because they might be "cornered" in a church once the priest had caught the "scent of your body".
At the event, Duterte stood by his last week's speech saying women were outraged as they were "rejects of priests" and saying "that's not my fault". The Philippine president tried to defuse criticism that he considers women inferior by providing his own example of having two wives. "I love women," he told the crowd, "That's why you see I have two wives. That means I like women." Duterte's speech was received with mostly silence but there were occasional smatterings of applause. His approval ratings in the country remain high at 76%.
Duterte has in his time in office, become known for his outrageous and politically incorrect statements, and also drawn international censure for his war on drugs that has given the police force free reign to kill those suspected of being involved in drug trafficking. The International Criminal Court is looking into complaints that Duterte's war on drugs abused human rights and he was responsible for crimes against humanity. However, the Philippine president's flippant response to the development was that he did not mind being being indicted as long as his prison term would allow conjugal visits by more than one woman.