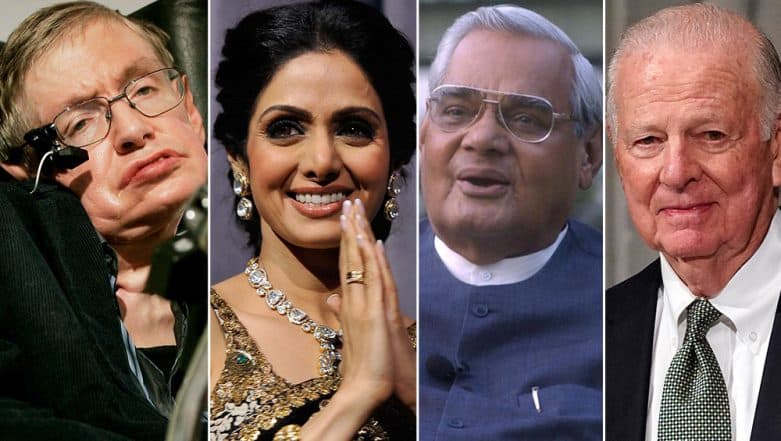 2018 saw the death of quite a number of Indian and international celebrities including politicians, artists and entrepreneurs.  From Bollywood actress, Sridevi's death that left everyone shocked to popular physicist Stephen Hawking whose passing away is a loss to the world of science, this year saw the demise of many.
The year also saw a number of celebrity suicides with the cause often being cited as depression or drug abuse. Strong Indian political figures like M Karunanidhi and Atal Bihar Vajpayee also bid a final goodbye. One of the popular US Presidents George HW Bush also died this year. While we lost some strong humans who taught us various important things through their way of living, others taught us to love and respect life more.
And as the year comes to an end, we have compiled a list of 12 popular celebrities who passed away in 2018:
1. Stephen Hawking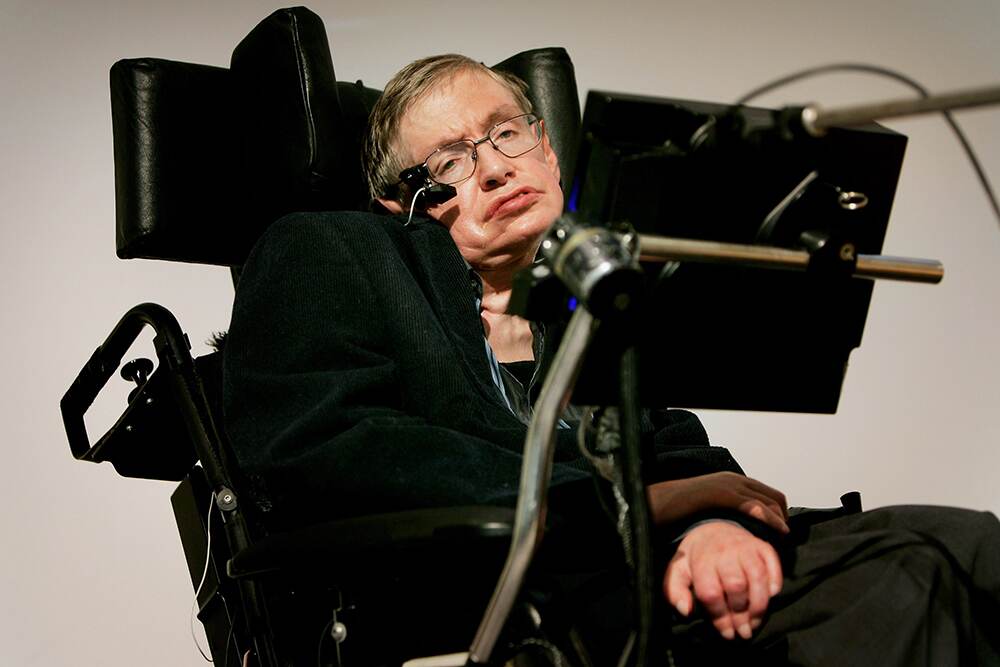 Eminent astrophysicist Stephen Hawking who was also a cosmologist, and author, passed away on March 14, 2018, at the age of 76. He is survived by three children. His death was considered a major loss to the world of science. Hawking who was known for his work on black holes and relativity had repeatedly warned about the threats of climate change, population burden, artificial intelligence and hostile aliens.
He is still regarded as one of the most brilliant theoretical physicists since Albert Einstein. Hawking who contracted motor neuron disease in 1963 explored the word and coined different theories and delivered lectures from his wheelchair. He is considered one of the most inspiring peoples in the world.
2. Sridevi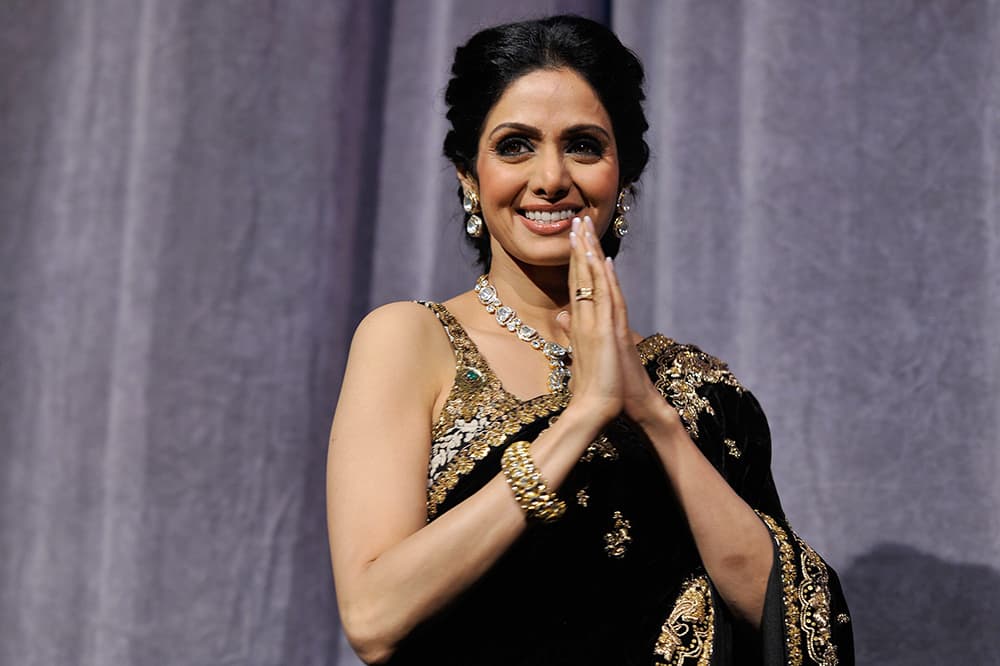 Popular Bollywood actress Sridevi's death came as a shock to the entire film industry and others. She has acted in movies across languages including Tamil, Telugu, Hindi, Malayalam and Kannada. She passed away in Dubai on February 24, 2018, after suffering a cardiac arrest at the age of 54. Reports also state that she died after drowning in a bathtub in her hotel room.
Sridevi was attending her nephew Mohit Marwah's wedding along with her husband Boney Kapoor and daughter Khushi Kapoor while Janhvi Kapoor couldn't attend due to commitments in Mumbai. Her funeral was held on February 28, 2018, in Mumbai and was cremated with full state honours.
3. Atal Bihari Vajpayee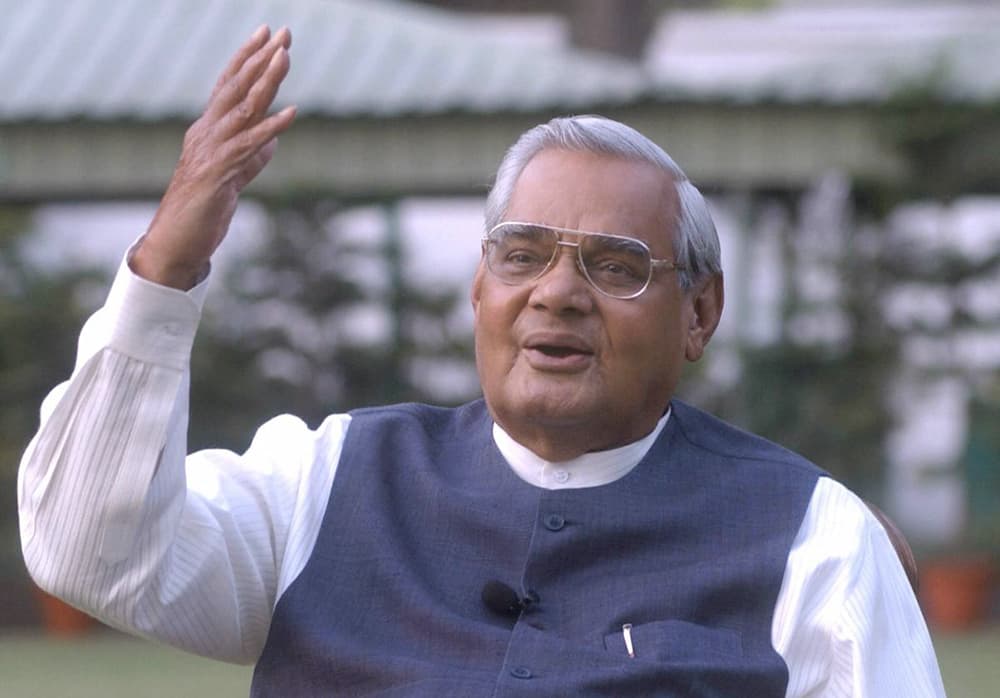 Former Prime Minister of India Atal Bihari died on August 16, 2018, in Delhi. He breathed his last in AIIMS at the age of 93 following a prolonged illness. He was one of the most popular BJP leaders and the first non-Congress Prime Minister to complete his five-year term. Vajpayee who was a bachelor, is survived by his adopted daughter Namita Kaul Bhattacharya.
Vajpayee started his political life as a teenager when he was jailed during the fight against British rule. He later joined the Rashtriya Swayamsevak Sangh (RSS) in 1939 and went to head the BJP and also become the Prime Minister of India twice.  Between 1957 and 2009, he served the Lok Sabha for 10 terms, In 1977, he became the Minister of External Affairs in Morarji Desai's cabinet and became the first person to deliver a speech to the United Nations General Assembly in Hindi.
His oratorical skills, wit and charisma garnered him popularity and respect from across political leaders. After suffering a stroke in 2009, his health condition deteriorated limiting his political career.
4. George H W Bush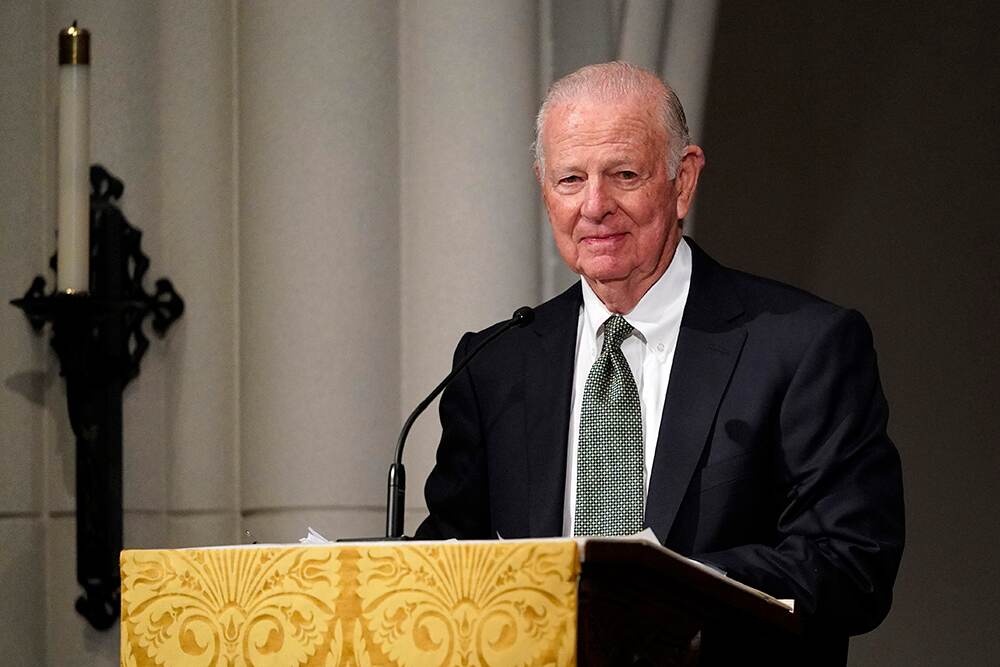 George Herbert Walker Bush who served as the 41st President of the United States from 1989 to 1993 died at the age of 94 on November 30, 2018. He is survived by five children, 17 grandchildren and eight great-grandchildren. Bush who was suffering from Parkinson's disease was admitted to hospital with a blood infection on April 23rd this year, a day after his wife Barbara Bush's death. He was hospitalised multiple times after that.
During his two tenures in the White House from 2001 through 2008, Bush Sr saw the end of the Cold War, the first Gulf War and the invasion of Panama as the Soviet Union collapsed and Germany reunified. His son George W. Bush also served as the 43rd US President from 2001 to 2009. Bush Sr is known for love for colourful striped socks.
5. M Karunanidhi
DMK chief and two times former Chief Minister of Tamil Nadu M Karunanidhi passed away on August 7, 2018. The DMK stalwart died at the age of 94 following a prolonged illness. One of the most popular leaders of Tamil Nadu politics, his public life spanned over seven decades and is survived by two wives and six children. He was popularly known as Kalaignar which can be literally translated to 'artist'.
At 14, he entered politics and rose to become the face of Dravidian movement in Tamil Nadu. He is also known for his love for art and has written several scripts for Tamil films.
6. Stan Lee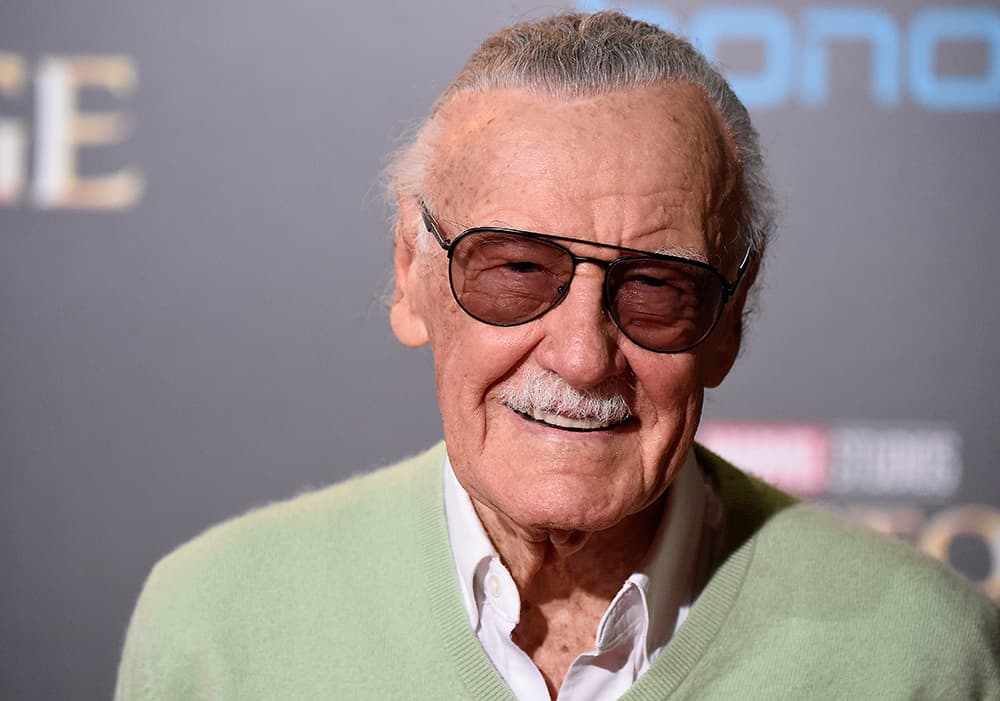 Comic creator Stan Lee, who gave the world the Spiderman, the Incredible Hulk and the legend of Thor died at the age of 95 on November 12, 2018. His career that spanned 75 years, gave the world characters to remember. Stan Lee whose real name is Stanley Martin Lieber began as a writer and went on to become the editor of Time Comics that was reamed as Marvel. He also contributed to Captain America's story then and went on to also do cameo roles in movies. Stan Lee is survived by his daughter JC Lee.
7. Kapil Mohan
Kapil Mohan, the managing director of Mohan Meakin passed away on January 6, 2018, in Uttar Pradesh following a cardiac arrest. The man who was a teetotaller himself is known for the popularity and success of Old Monk rum. Some of the other famous brands his company made were Solan No.1, and Golden Eagle. Old Monk which was launched in 1954 consistently stayed as the biggest Indian Made Foreign Liquor (IMFL) brand for years. Kapil Mohan was awarded the Padma Shri in 2010.
8. Ajit Wadekar
Legendary cricketer Ajit Wadekar who led the Indian team to victory in Test series over West Indies and England passed away after a prolonged illness on August 15, 2018. Wadekar also served as India's manager in the '90s and went on become the chairman of selectors also. Apart from Lala Amarnath and Chandu Borde, Wadekar is the only cricketer to have served as the captain, manager, and selector in Indian cricket. He is survived by his wife Rekha, two sons and a daughter.
9. Burt Reynolds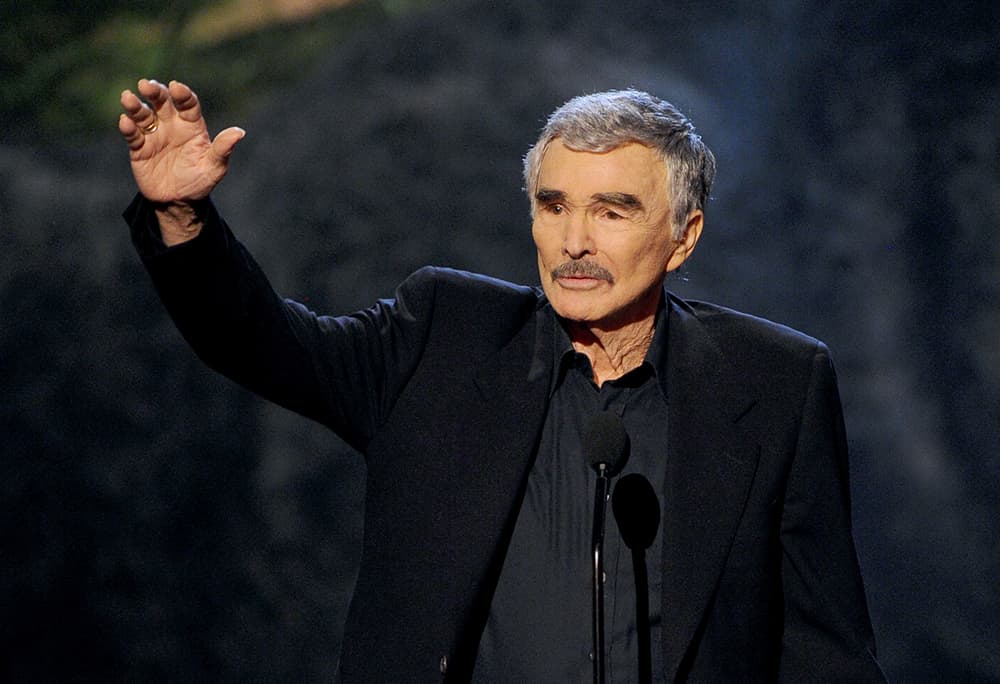 Burt Reynolds, the American actor and the 1970s movie heartthrob died at the age of 82 following a heart attack on September 6, 2018. He shot to fame with 1972's Deliverance; his roles in movies Smokey and the Bandit, The Cannonball Run and Boogie Nights made him even more people. His trademark moustache is something he carried throughout his career. Following some financial turmoil in the 1980s, he returned in 1997 as a porn film director in Boogie Nights that won him an Oscar nomination. Reynolds is survived by his son, Quinton.
10. Barbara Bush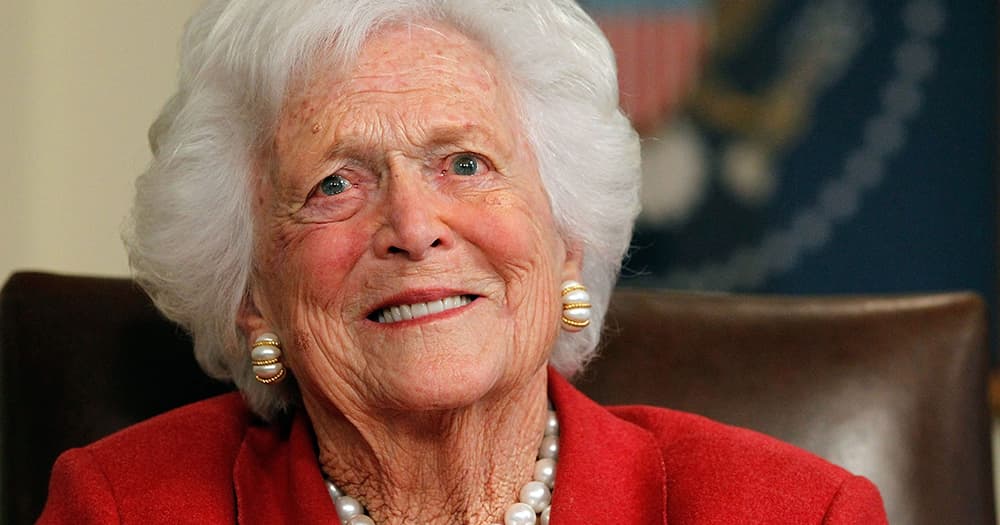 Former First Lady Barbara Pierce Bush, the wife of 41st US president George H W Bush and mother of 43rd US President George Walker Bush, died on April 21, 2018. She breathed her last at the age of 92 in Houston. She had been suffering from chronic obstructive pulmonary disease and congestive heart failure over the past few years and in her final days decided to stop taking medical treatment. She is survived by her husband, five children,  17 grandchildren and seven great-grandchildren.
11. Republican Senator John McCain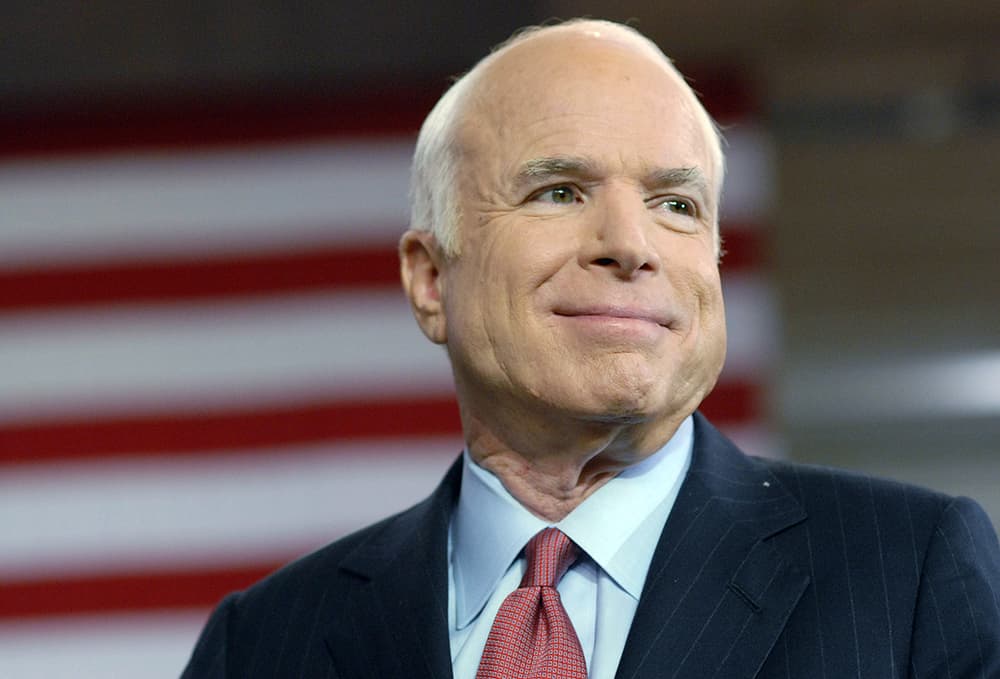 American war hero and veteran senator and
John McCain passed away on August 25, 2018, at the age of 81
following a prolonged illness. McCain who was diagnosed with primary glioblastoma, a type of a brain tumour, had stopped treatment for the same a year after going public with his diagnosis in 2017.
The Republican Senator who spent more than three decades in the upper chamber of Congress was taken as a prisoner of war in Vietnam after being shot down while on a bombing mission. He was also known for being an outspoken critic for US President Donald Trump. He lost the 2008 presidential election to former American President Barack Obama.
12. DJ Avicii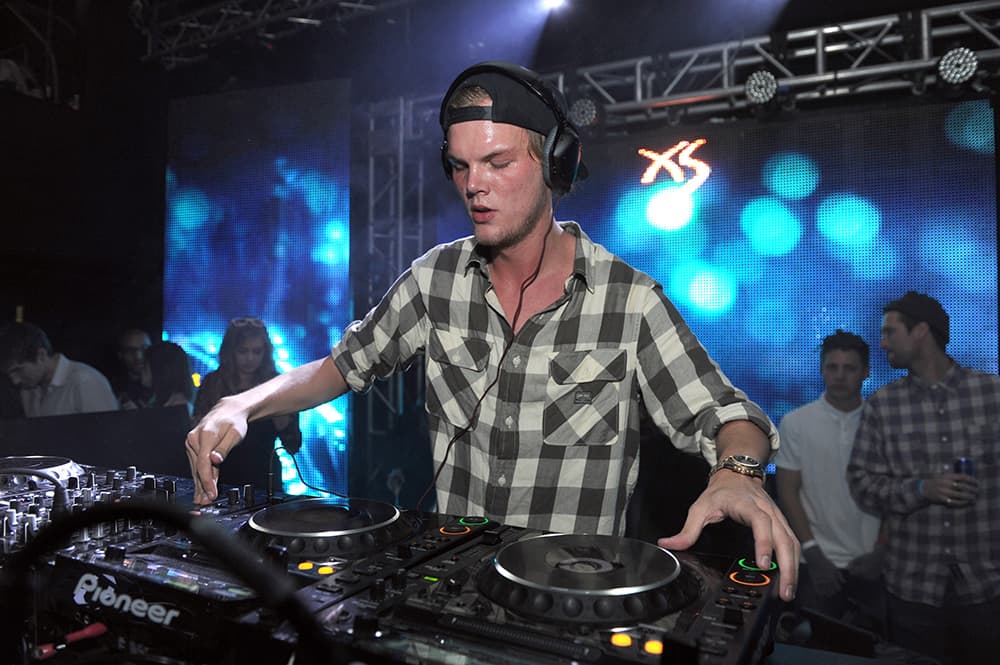 DJ Avicii whose real name is Tim Bergling died on April 20, 2018, at the age of 28. He was one of the world's most successful DJs and is credited with helping the global boom in electronic music. He rose to fame in a limited period of time and was found dead two years after an unusual retirement. The Swedish DJ and producer had allegedly committed suicide by cutting himself with broken glass during a trip to Oman. According to recent reports, Avicci left his Rs 1.7 billion fortune to his parents.
While some of the legendary figures have passed away, their legacy will live on and continue to inspire us. However, some deaths teach us the way of life and others help us value life in a better way. Stay tuned to LatestLY for more stories from around the world.