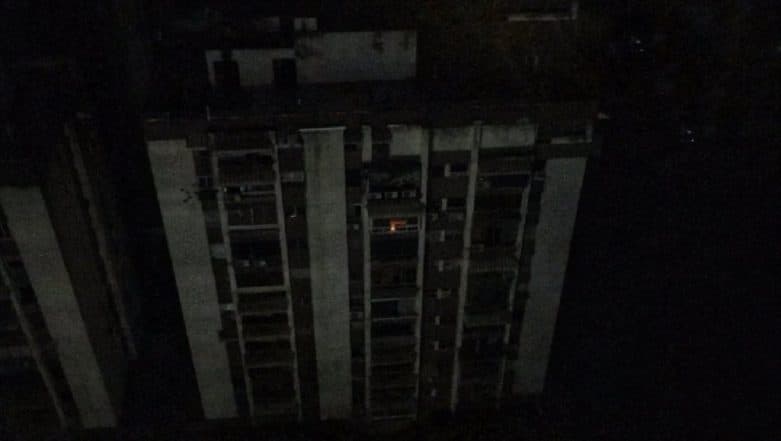 Toronto, March 27: Venezuelans have been hit by a second country-wide electricity outage this month. According to the country's opposition leader Juan Guaido who has been recognised as Venezuela's interim president by the U.S., "atleast 17" of Venezuela's 23 states had been plunged into darkness due to the latest power blackout.
A graphic by web monitoring organisation NetBlocks showed the internet was down for 57 percent of Venezuela. Venezuelans on Twitter said the capital city Caracas and several big cities in the west of the country, including Barquisimeto, Maracaibo and Barinas, were affected.
The power outage also hit the National Assembly building, forcing government servants and elected representatives to exit the premises in the dark, using stairs. Similarly the outage happened as many were preparing to return home from work but the electricity cut has left Venezuelans in many cities stranded.
Meanwhile, President Nicolas Maduro blamed the outage again on an "attack" which targeted the country's Guri hydroelectric plant, which supplies 80 percent of the power to the country of 30 million. Communications Minister Jorge Rodriguez said the latest blackout was a result of "an attack on the charging and transmission centre" at the Guri dam. "What (last time) took days, now has been taken care of in just a few hours," Rodriguez said, saying the fix had been made in "record time".
Maduro had blamed the previous outage on "a cyberattack" as well, accusing the U.S. of targeting Venezuela's power systems to sow discontent in the country. The previous power outage lasted for days, which impacted critical services like emergency health services and ICU sections in hospitals across the country. This led Maduro to setting up a new military unit to protect basic installations in Venezuela.
The latest power outage is bound to hurt Maduro, who is being blamed for the country's economic mess. Venezuela's economic crisis has driven more than 2.5 million Venezuelans to leave the country and seek refuge in other South American countries.