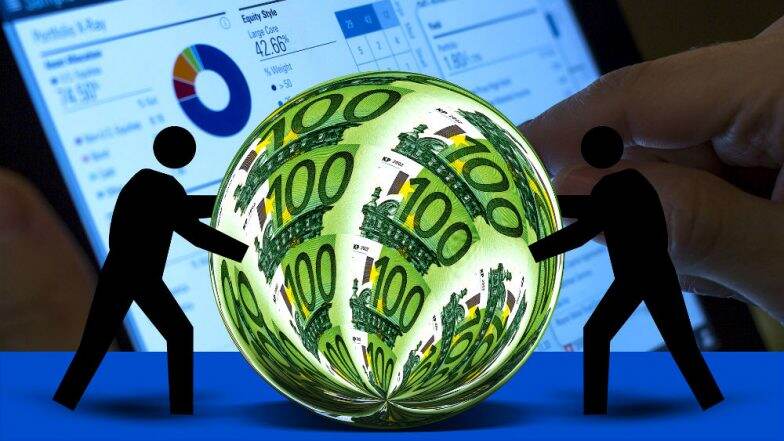 In a report titled 'Reward Work, Not Wealth', Oxfam revealed how the global economy enables the wealthy elite to accumulate vast wealth even as hundreds of millions of people struggle to survive on poverty pay. Urging the governments to increase the taxes on wealthier half of the society to fight inequality Oxfam on Monday said that "The world's 26 richest people own the same wealth as the poorest half." The charity's latest reports suggest that published right ahead of World Economic Forum in Davos suggested that the billionaires around the world saw their combined riches grow by US$ 2.5 billion each day in the year 2018, however, 3.8 billion people from the bottom strata their wealth decline by 11 per cent in the same year. However, the effects are not seen in terms of the tax paid by both the group. Oxfam pointed out that Amazon's CEO Jeff Bezos saw his fortune increase to upto US$ 112 however, the world's richest man only paid about one per cent of his wealth was equivalent to the complete health budget of Ethiopia. In a synopsis, globally, 82% of the wealth generated last year worldwide went to the 1%, while 3.7 billion people that account for the poorest half of population saw no increase in their wealth. India's Richest 1% Accounts for 73% of Wealth Generation: Survey.
In a statement, Oxfam executive director Winnie Byanyima said, "People across the globe are angry and frustrated." Oxfam also pointed out how the wealthy people were under-taxed hence paving the way for inequality. The increased disparity has doubled the outrage and demands for raising the rates for wealthy people.
Here's a tweet from Oxfam about their latest inequality report is out today-
BREAKING: Billionaire fortunes grew by $2.5 billion a day last year as the poorest people saw their wealth fall – our latest inequality report is out today: https://t.co/aVgdwB6i07 #wef19 #FightInequality #BeatPoverty pic.twitter.com/mc2HW1dDSp— Oxfam International (@Oxfam) January 21, 2019
Oxfam's Reports on Indian Economy
Oxfam mentioned that the wealthiest 1 per cent in India cornered 73 per cent of the wealth generated in the country last year which presents a worrying picture of rising income inequality in the country. Moreover, the poorest half of Indian which comprises of a whopping 67 crore Indians saw their wealth increase by just 1%. Shocking statistic related to India's biased economy released by Oxfam read that "2017 saw an unprecedented increase in the number of billionaires, at a rate of one every two days. Billionaire wealth has risen by an average of 13 percent a year since 2010 -- six times faster than the wages of ordinary workers, which have risen by a yearly average of just 2 percent," it said. The report further said that in India, "it will take 941 years for a minimum wage worker in rural India to earn what the top paid executive at a leading Indian garment firm earns in a year."
Oxfam India urged Prime Minister Narendra Modi who also attended the WEF meeting in Davos that to ensure that the country's economy works for everyone and not just the fortunate few. It asked the government to promote inclusive growth by encouraging labour-intensive sectors that will create more jobs.
Oxfam India's CEO Nisha Agrawal said "The billionaire boom is not a sign of a thriving economy but a symptom of a failing economic system. Those working hard, growing food for the country, building infrastructure, working in factories are struggling to fund their child's education, buy medicines for family members and manage two meals a day. The growing divide undermines democracy and promotes corruption and cronyism," she said.