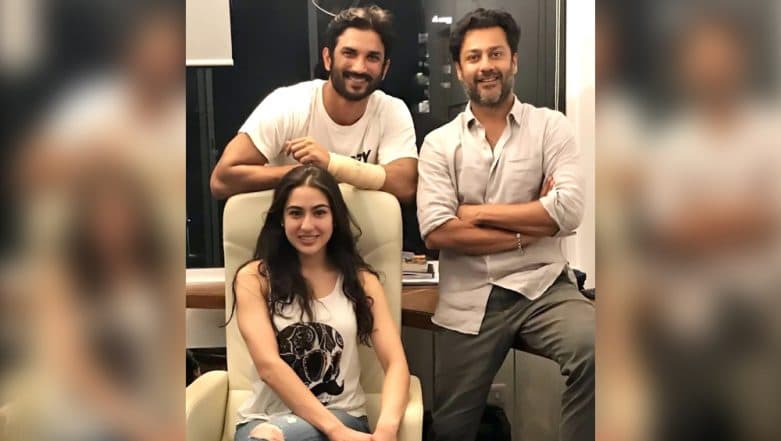 It wasn't really a merry experience for Sara Ali Khan when it comes to her Bollywood debut. After rejecting a couple of movies and hunting for a right script to foray into B-town, Sara finally picked Kedarnath as her debut venture. While 'all was well' initially and she was definitely on cloud nine, destiny had some other plans in store for her. Soon Kedarnath was embroiled in a controversy, courtesy producer Prernaa Arora and the project was temporarily put on a back burner. Amid that, we heard reports of her signing Simmba and why it could be her debut movie in Bollywood. Of course, Kedarnath director was pissed to hear this news and he decided to seek the legal way out. Ranveer Singh's Simmba, Shah Rukh Khan's Zero, Sara Ali Khan's Kedarnath – If December 2018's Big Releases Had Honest Movie Titles – View Pics.
We know Abhishek Kapoor had taken Sara Ali Khan to the court but we don't really know what happened next. While the Kai Po Che director was mum on this topic yet, he decided to reveal details about it for the first time ever. In his conversation with the Asian Age, the director revealed why he was compelled to take the issue in a court and how difficult the entire journey was for him.
He told the daily that the actress had no clue of what he had gone through to complete the film. After the original producer's exit, Ronnie Screwala came on board and they had to go to the court to sort out the entire matter. Later Abhishek even met Rohit Shetty to sort out the dates of their releases. Abhishek Kapoor Opens Up About Comparisons Between Kedarnath and Titanic.
Speaking about the same, Kapoor said, "I was paid my full fee upfront when I started this film. When the s*** hit the ceiling, I could've just walked away with my remuneration with not a care in the world. But I chose to not to abandon the project. I pulled it out of the crisis. And then when Simmba instead of Kedarnath was being called out as Sara's debut release I fought a battle with Sara in court and then pulled up the release of Kedarnath ahead of schedule in December, which was logistically a crazy thing to do." Well, we're glad the actress had a chance to shine for Simmba wasn't really her movie. It was more of Ranveer Singh's show. Nonetheless, all we can say is that 'all's well that ends well.'