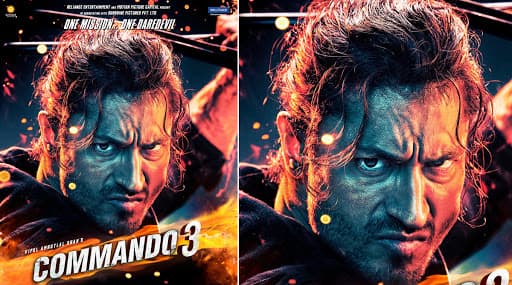 Commando 3 is doing surprisingly well at the box office which is good news for the makers. The film stars Vidyut Jammwal and his insane stunts. Apart from that, there's Adah Sharma and others as well. The film which started slightly slow at the box office last Friday has been doing fairly well on weekdays. Saturday and Sunday obviously gave it a big boost and since it has managed to keep it steady. In six days, it has apparently earned Rs 27.25 crore that means it is now the highest-grossing movie of the franchise. Commando 3 Movie Review: Vidyut Jammwal, Angira Dhar, Adah Sharma's Action Film Is Fun and Entertaining but Oh-So-Silly
As per Box Office India, Commando 3 has earned Rs 2.5 crore on Wednesday which is a significant drop since Monday. But that won't harm the film's chances of becoming a success story. Commando 2 had earned Rs 25.09 crore and Commando made slightly over Rs 21 crore in their entire run at the box office. The third film has managed to surpass that in just 6 days.
Reviews may not have been too kind towards Commando 3 but like always the films from this franchise manage to make money. It's the action that gets them to the theatre because the audience knows that when it comes to that, Commando films will not give them a raw deal. Critics couldn't stop moaning over Jammwal's actions scenes. Even the ladies got some well-deserved stunt scenes.