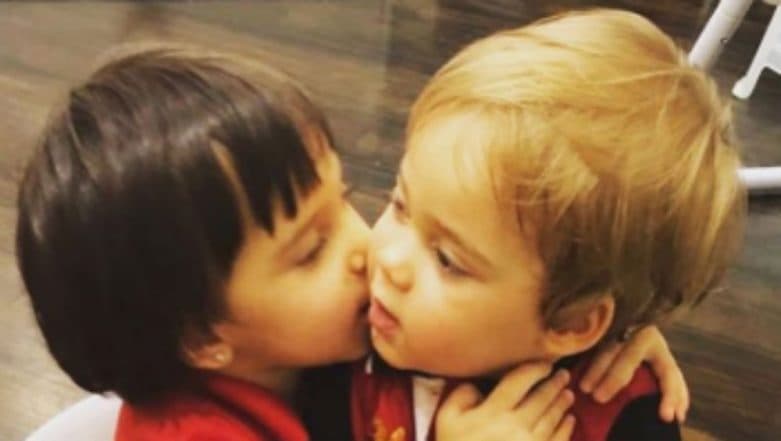 And here's another cute picture of Yash and Roohi Johar that's sure gonna make you go 'Awww'! They have been one of the most adorable kids in B-Town and with this latest pic, Roohi and Yash are basically redefining sibling goals for us!
In the pic shared by Karan Johar on Instagram, you can see how Roohi and Yash are all cuddled up in a small tub. Roohi is seen planting a peck on Yash's cheek in this adorable pic. Oh! aren't these two the cutest? This pic has surely made us smile big and we bet it will make you smile too. So check out Yash and Roohi's latest pic shared by Karan here:
It has been slightly over a year since Karan Johar's twins came into our lives and ever since then, they are among the paparazzi's favourite. We still remember how everyone was shaken when KJo first announced the news of him adopting Yash and Roohi through surrogacy. Karan had penned down a heartfelt message for his kids in a letter which he read out on TEDD Talks India a few months back. "As you grow up, people will try to label you according to colour, looks, religion, popularity and money. People will gossip about you, but know that no one can label you. Just because you are different, it doesn't make you wrong. You may be treated differently in school; mothers of your classmates will come to drop them, but you will have your father to take care of that. While most of your classmates' mothers will make a WhatsApp group to discuss your homework, I will be the only father in it," read Karan's letter.