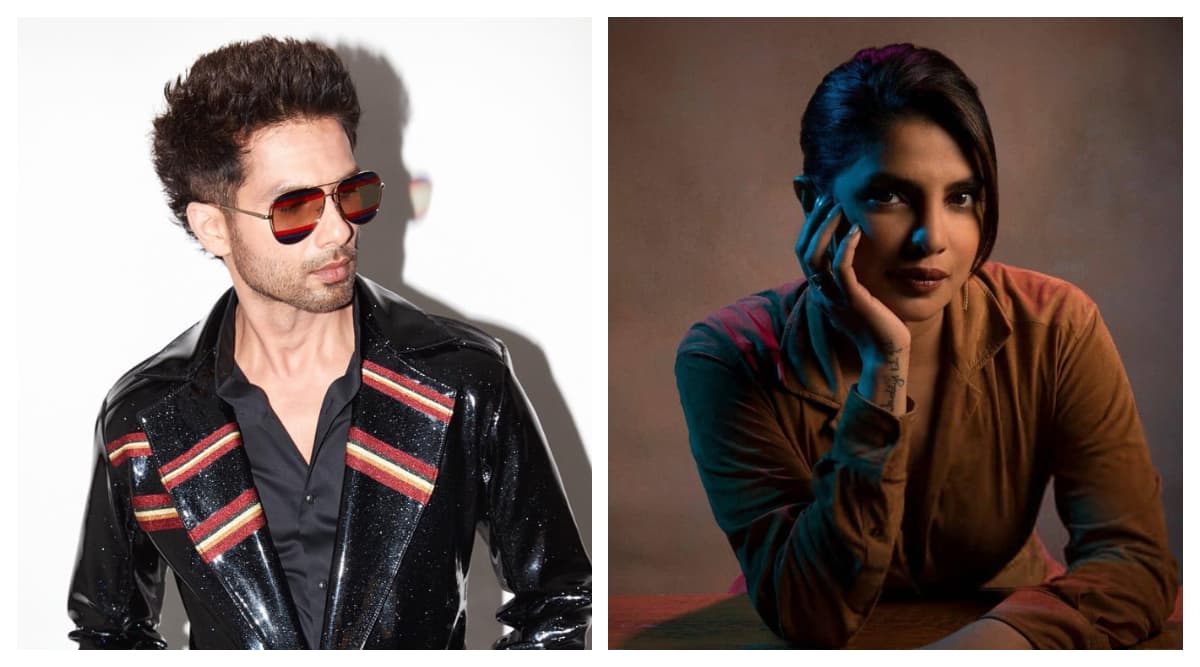 Shahid Kapoor was the first guest on Neha Dhupia's podcast No Filter Neha season 4. The actor spoke at length about his relationship with his wife Mira and how they are taking care of their two kids together. But he also dished out relationship advice to other couples. Well, he did not do out of the free will, but it was one of Neha's segments for the show where she asked her guest to do so. Shahid also dished out advice to Ishaan Khatter and Janhvi Kapoor to balance work and their personal space. Shahid also had some words of wisdom for Priyanka Chopra and Nick Jonas.
For those of you who don't know, there were strong rumours of Priyanka and Shahid being a couple once upon a time. But now, Shahid is married to Mira Rajput and Priyanka is married to Nick Jonas. So, when asked by Neha to give a piece of advice, Shahid said that Priyanka and Nick should understand each other's background more because they both come from such different worlds. Well, not pathbreaking but makes sense. Shahid Kapoor Apologizes to His Parents For Being 'Damn Selfish' and a 'Prick'.
On the professional front, Shahid is yet to announce his next after Kabir Singh. Well, for the kind of blockbuster that the movie is, the actor is allowed to take all the time required to make his next step. Maybe even enjoy the success and adulation coming from Kabir Singh a little longer. But, the buzz is that Shahid will star in the Hindi remake of the Telugu sports drama, Jersey. Rumour has it that Shahid is also in talks with Mr India director Shekhar Kapur for a very high-concept film.