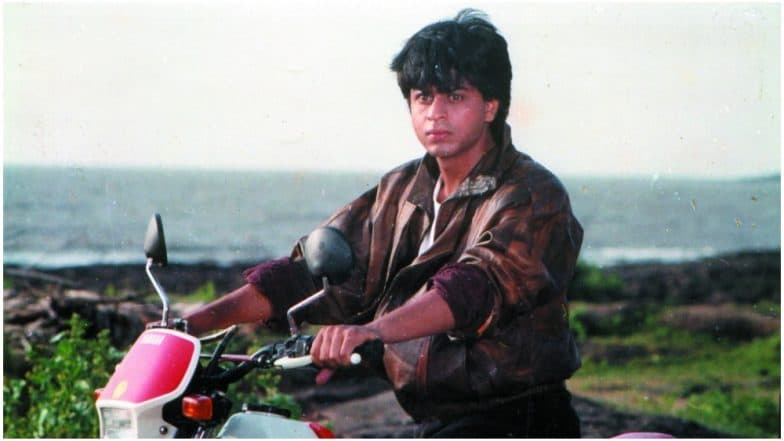 Shah Rukh Khan may be lying low after the failure of his dream project, Zero but he is not down and out. He is not very keen on announcing his next project yet, with reports claiming that he is looking at the right script that guarantees success. The superstar is, however, not averse to making the occasional public appearances and is quite active on social media. Recently, Shah Rukh Khan has appeared in an episode of the third season of Viu's Signature Masterclass. In that episode, he also revealed that he has never watched his own debut movie. Shah Rukh Khan is Going Through Ten Scripts by These Directors and We Bet He'll be in a Dilemma to Choose One!
Just so that you are aware of this, Shah Rukh Khan has made the big transition from small screen to Bollywood in 1992 through Deewana. The musical love triangle also starred Rishi Kapoor and the late Divya Bharati and was directed by Raj Kanwar.
So what was it about Deewana, that made Shah Rukh Khan not watch the film, despite being his first big-screen appearance? He said, "If I don't enjoy the process of making my films, I don't watch them. It's not because I hate or love it, I just feel that if I'm not having fun, and even if it goes really viral and people are all happy, I won't want to watch it. It reminds me that the process wasn't good." Crack In Shah Rukh Khan-Karan Johar Relationship? The Former Not Keen On Gracing Koffee With Karan 6?
Is this the reason why Shah Rukh Khan never worked with Raj Kanwar again, save for a special appearance in Har Dil Jo Pyaar Karega? Anyway, SRK continued, "I work very hard on my film like everyone else. I want to enjoy my film while making it. It's good if you reach your destination, but it is not a given. It's not upon you. The destination is in the hands of your consumers who will use your products. The reason for the work you're doing is the process of creating it. So films like Deewana have done extremely well and made me a star. But I didn't enjoy the process. So I still haven't seen it."
Interestingly, Shah Rukh Khan was not the first choice in the film. Armaan Kohli of Bigg Boss fame, who was a saleable star then, was approached first and he had even done the photo shoot for the movie. However, things didn't work out and the rest, they say, is history.