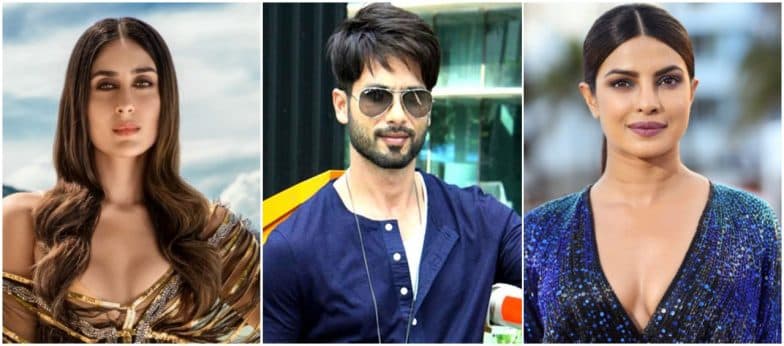 Shahid Kapoor and Kareena Kapoor Khan's relationship is no big secret in Bollywood and the reports of them being a couple cannot be ignored. Though the reason for their breakup still remains an undiscussed issue, we know it was a rough one. What followed next was Kareena tying the knot with Saif Ali Khan while Shahid going ahead with Priyanka Chopra. The Desi Girl of Bollywood dated her Kaminey co-star for a while before they decided to part ways. However, their breakup wasn't as rocky as his with Kareena. Guess that's the reason why Priyanka invited him to her wedding reception.  Shahid Kapoor Regrets Rejecting Aamir Khan's Rang De Basanti.
Shahid was a recent guest on Neha Dhupia's popular chat show, BFFs with Vogue. Amid the conversation, the actor revealed that he was invited for Priyanka's Mumbai reception. When asked if he was extended an invitation for Kareena's, he said, "About Kareena, I don't remember, it was a while. I don't think I was invited." However, the former couple decided to let bygones be bygones when Sasha suggested Bebo's name for Udta Punjab. Shahid Kapoor 'Thanks' Katrina Kaif For Letting Him Wear Her White Formals! (View Pics).
In his same conversation, Shahid even revealed who's better at sexting between him and wife Mira. "Equal hi hai, give and take hota hai. We are husband and wife so too much sexting is not really required," he said while adding that he's better at it. We wonder if Kareena has anything to say about not inviting the actor for her special day.