A day after the birth of his baby boy, Shahid Kapoor was supposed to feel ecstatic over the new addition in the family. However, something happened that will keep him worried. It all began when we saw some very strange posts on his social media profiles on Twitter and Instagram. He put out some bizarre  tweet about 'Raja Alaaddin', claiming that he was not a half animal-half human as portrayed. Weird, isn't it? Not the message you would expect a parent of a recently born baby to put up! Its a Baby Boy for Mira and Shahid Kapoor
On closer observation, we found out that his accounts have been hacked by a hacker group called Ayyildiz Tim. The group claims itself to be a pro-Pakistani Turkish Cyber Army. They have been posting really weird messages on both Twitter and Insta, including a video on US President and another video of Katrina Kaif with the caption 'I Love You'. Shahid Kapoor and Mira Rajput Have a Baby Boy! Preity Zinta, Karanvir Bohra Congratulate The Couple; Read Tweets
Check out the screenshots of Shahid's Twitter account at the time of writing this article -
His modified bio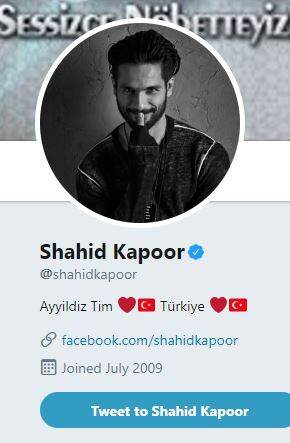 The strange Khilji tweet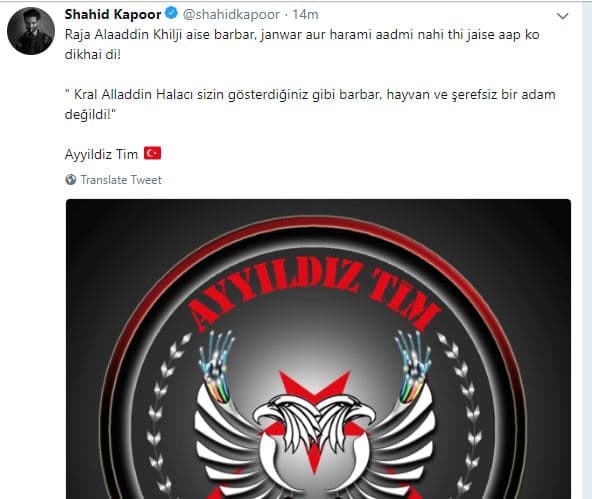 His profile

Just Started?

His Tweet on Katrina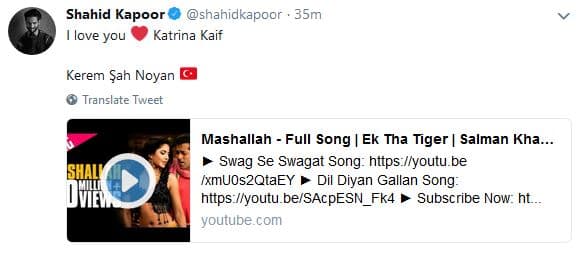 And here's his Insta profile

We wonder if the attack on Shahid Kapoor's Twitter account has something to do with how Alauddin Khilji's depiction in his movie, Padmaavat.
Earlier, Anupam Kher and Abhishek Bachchan's Twitter accounts were also attacked by this 'Turkish cyber army'. They not just posted cryptic tweets on their Twitter accounts but also shared a few pictures of soldiers and war.
Let's hope someone notifies Shahid Kapoor and his PR team of this hacking that they get back control of his social media accounts!