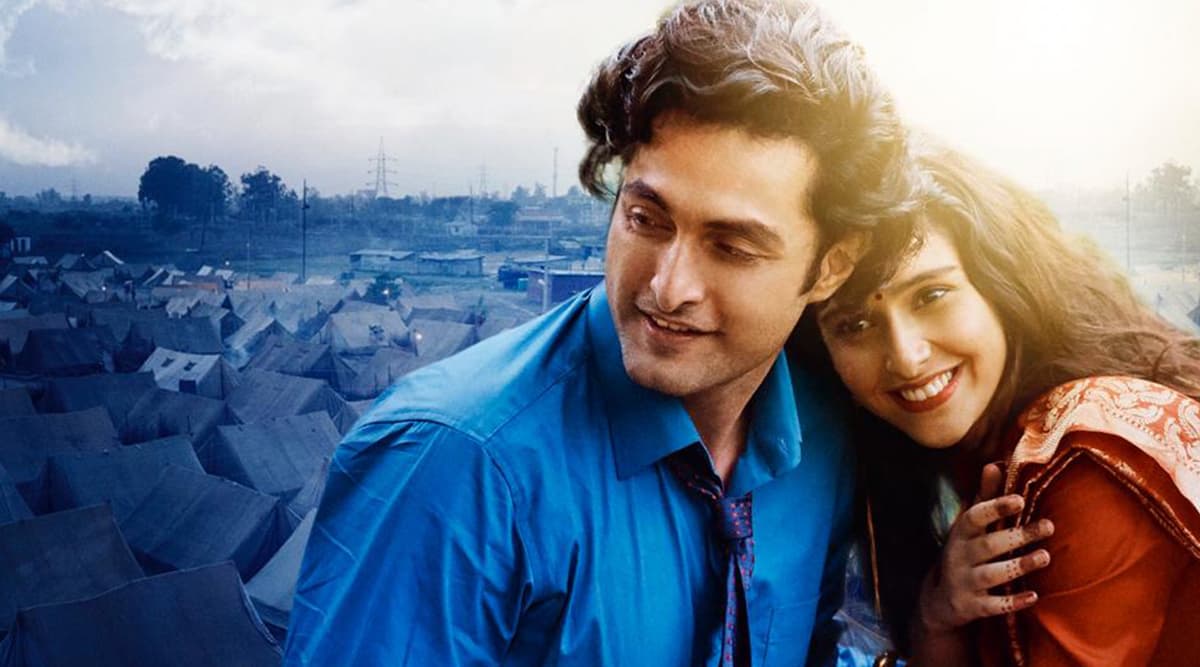 Vidhu Vinod Chopra's Shikara has been making all the right noise ever since the trailer of the movie was released. The trailer looks interesting and enraging.  Fans and critics alike have been in admiration of the gripping trailer that showcases the events of the exodus of Kashmiri Pandits in 1990.  And now we see a love story bloom gently in the most trying circumstances on the poster of the film that is out now!
The new visual showcases the duo look head over heels in love with each other. VVC films shared it on social media with the caption,"The closest hold you the strongest when the world falls apart. So what was the inspiration for this story that has piqued interest.  Vidhu Vinod Chopra expressed his sentiment about the visual "Primarily, the source material is my life. And of course, I had writers Abhijat Joshi and Rahul Pandita who worked with me. I read a lot of books, met a lot of people, but the source really is my life." Shikara Trailer: Vidhu Vinod Chopra's Movie On Exodus Of Kashmiri Pandits Looks Heartbreaking (Watch Video)
The closest hold you the strongest when the world falls apart. "When hate was all that was left, love was their only weapon."

Watch #ShikaraTrailer now: https://t.co/Tpf2VXARmV #VidhuVinodChopra #Shikara @arrahman @foxstarhindi pic.twitter.com/efj4QGqFQI— Vidhu Vinod Chopra Films (@VVCFilms) January 15, 2020
He further added, "It's fiction, but it's based on real events… It was a difficult film to write. For the first few years, I wasn't sure I could make the film. It was too painful. I needed to be a bit more distant from the events that my mom and I went through to make this film objectively. It eventually took me close to 11 years to write Shikara." We hear that to maintain the authenticity of the events, actual footage from 30 years ago was used in the movie along with 4000 real Kashmiri Pandits.