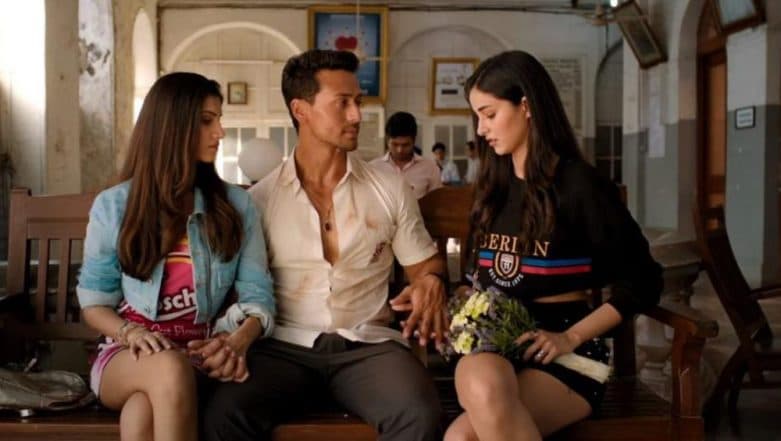 The first trailer of the upcoming Dharma Productions film, Student of the Year 2, dropped today on the internet. A sequel to the 2012 film Student of the Year did not seem like a bright idea to begin with, but it is evident from the first footage that things should have been left as they were. The new movie has been directed by Punit Malhotra, who has Gori Tere Pyaar Mein and I Hate Luv Storys to his credit and stars Tiger Shroff, his abs and his flying kicks. There are two heroines as well, Ananya Pandey and Tara Sutaria, who are both making their movie debut. But that's not important. Well, at least not for the makers.
While the general idea of Student of the Year is to fight for a coveted trophy, which is proof of academic and athletic perfection, heroines in the new trailer have other more important matters to attend to. Tiger's character in the film is driven, passionate, talented and hardworking - a worthy candidate for the mentioned trophy. But the gorgeous ladies of the film resort to fighting over a guy, which is somehow more important than winning the trophy. Tara's character at least gets one line in the trailer that she wants to be a dancer. Poor Ananya, A STAR KID, surprisingly gets the shorter end of the stick.
Though bleak, there is a chance that the two central female characters might be ambitious in the movie. But if that is the case, what stopped the makers from making it a point to show in the trailer? Tiger's flying kicks get more importance in that three-minutes long footage than the two heroine sidekicks. Student of the Year 2 Trailer: 2019 Batch of Tiger Shroff, Ananya Pandey, Tara Sutaria Becomes a Hot Spot of Hilarious Memes.
Why can't it be a Student of the Year competition between the two ladies? And the makers did not have to look anywhere else for inspiration. But just at the trailer of their very first SOTY. While the two men in the movie, Sidharth Malhotra and Varun Dhawan, were fighting for the same girl, Alia Bhatt, they were also driven enough to race for the trophy at the same time. IT IS POSSIBLE!
Watch the Trailer of Student of the Year 2 Here:
But alas, the audience of that thoroughly-enjoyed trailer gives rat's ass about these things. Let alone the fact that we don't see a single book in a movie about the students. Take it from me, dear folks in school and college, if you are reading this by any chance, life is going to be great despite not being remotely similar to a Dharma Productions-style student experience. At no cost, let your daydreaming of a movie as superficial as this come in the way of what reality has to offer. Also, ladies, you are better than this. Each one of you. Peace out.