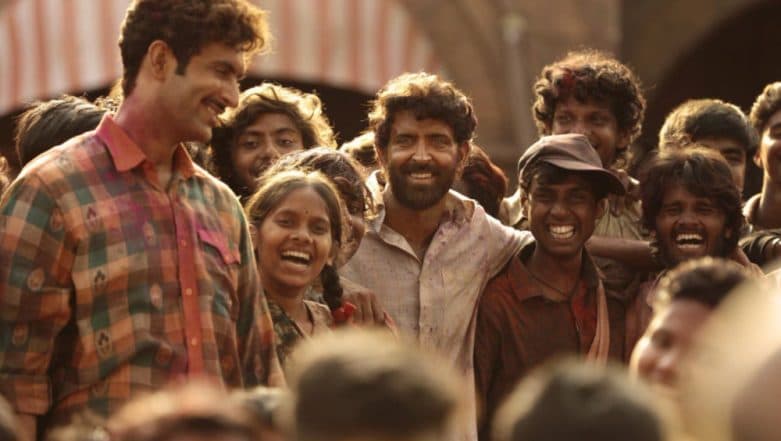 Super 30, starring Hrithik Roshan in the lead, is scheduled to release on July 12. It is his first biographical film, based on the life of mathematics genius Anand Kumar from Bihar, who started a chain of IIT coaching classes for the poor but brilliant students. Love Sonia fame Mrunal Thakur is the female lead in the film. The movie has found itself in a lot of controversies pre-release. The biggest being its director was Vikas Bahl being embroiled in the #MeToo Scandal and has to be temporarily discredited. Super 30 Founder Anand Kumar Says, 'Crab Mentality Exists in Small Towns'.
Now with the movie is about to get released, Super 30 has been passed by the Central Board of Film Certification (CBFC). The movie has got U certificate it hasn't been a clean approval. There have been a couple of changes made to the film.
The most interesting change was regarding a dialogue in the film where India mythology 'Ramayana' is mentioned. Though the context of the conversation is not clear, the usage of the word has irked Censor Board enough to get it changed to 'Raj Purana'!
Another big change was a scene in the song 'Paisa' where the minister trying to touch the dancer sleazily is replaced with normal shots.
Check out the changes below:

We are really curious to what is it about the mention of 'Ramayana' that annoyed Censor Board enough to get it changed. Recently the Bombay rebuked the Board for its need to changed and modify scenes in a movie. It had said, "You (CBFC) are a certification board and not a censor board. You will not decide what one wants to watch and see. Nobody has given CBFC the intellectual morality and authority to decide what one wants to watch and see." Looks like the words have felt on deaf ears.