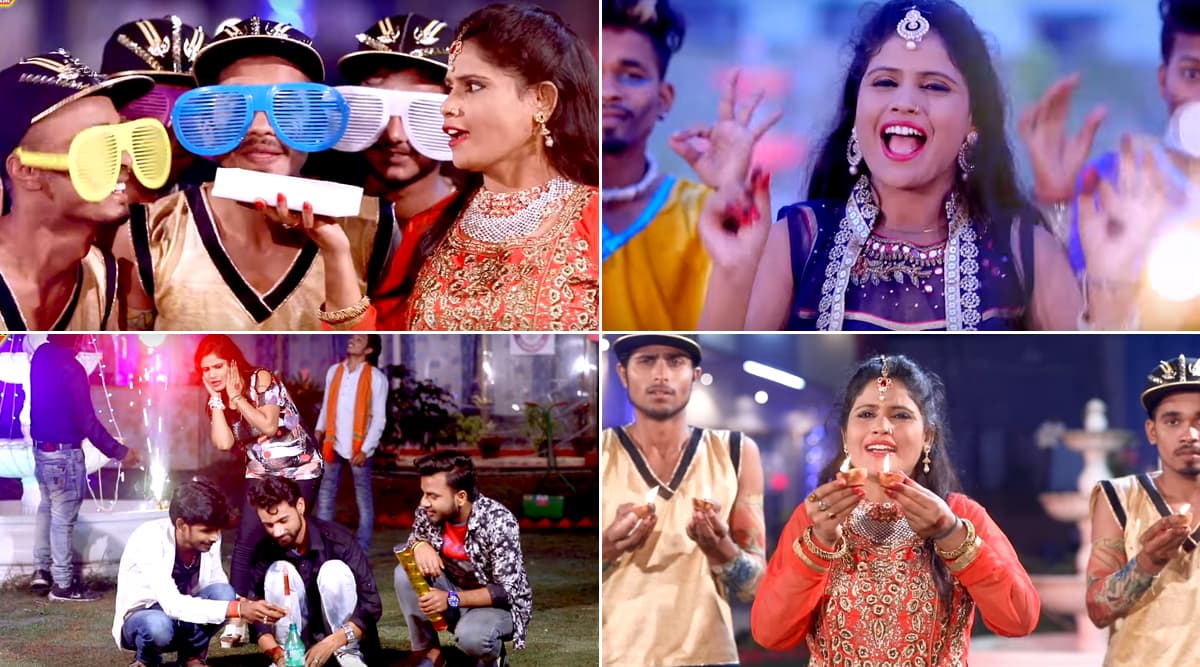 Diwali 2019 is just around the corner.  For some, the festivities have already begun. While others are waiting for their tickets to get confirmed so that they can know if they are even going home or not. Well, if you are not already in the festive spirit of Deepavali, we have a cure for you. We have a list of Bhojpuri songs about the festival, that are absolute bangers. These songs are as trippy as Bhojpuri music gets. Trust us, just plug in the aux cable into your device and play these songs. It will be a memorable party for you.
Also, a word of appreciation for Khesari Lal Yadav. What a hero. He has crooned quite a few numbers for Diwali. The festival is quite bankable. We wonder why not other film industries cash in on it by releasing more songs around Diwali. For now, here are absolute favourites from the Bhojpuri industry.
Patakha Par Chaapa - Khesari Lal Yadav
This bomb of a song by Bhojpuri superstar Khesari Lal Yadav has over 1 million views on YouTube. The song came out in 2018. Don't be surprised if you hear it playing on loudspeakers, this year as well.
Jab Se Dekho Diwali Hai Aayi - Khushboo Uttam
This party number is promoted as the only Bhojpuri music video for Diwali. Khushboo has a powerful voice. She definitely lifts the number and her energetic vocals will make you tap your feet.
Jaan, Happy Diwali - Shashi
Don't go by the sweet title. This Bhojpuri track is quite sensational. The origin of this song is a little debatable because there are quite a few versions available on YouTube with different names. Here is our favourite one.
Diwali Ki Raat Hoyi Mulakat
The title should be enough to give you a gist of the song. This number by Khesari Lal Yadav will be quite memorable for you.
Abki Diwali Me Mile Aeiha
Is Khesari Lal Yadav a king of Bhojpuri Diwali songs? Because here is another one by him that totally rocks!
So, which one of these songs did you like the most? For us, Patakha Par Chaapa was an absolute winner. Do you have any suggestions for us? Do not forget to let us know on Twitter @latestly.