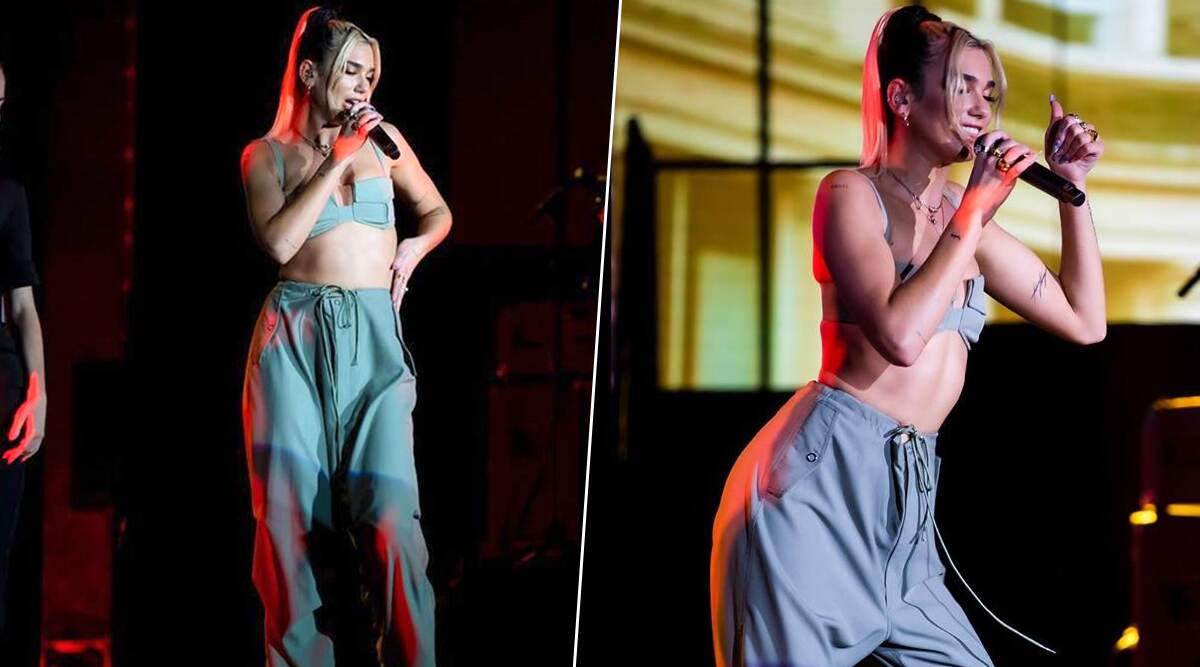 The OnePlus Music Festival was expected to be stunner given that amazing international artists such as Katy Perry and Dua Lipa were a part of the lineup. While Katy Perry left the audiences dancing with joy as she sang some of her greatest hits, British singer Dua Lipa was equally amazing. The Grammy awardee performed on her popular numbers and had the Mumbai audience grooving to her hits. Ahead of her performance at the OnePlus Music Festival, the singer in an interaction with HT spoke about her performance being one big dance party and well it was. She had said, "You can expect a big dance party, I want everyone to leave having had fun and feeling good. It's a full set so you can expect the big singles as well as some songs from my album."Shah Rukh Khan Teaches British Singer Dua Lipa Some Bollywood Dance Steps and We Wonder Whether It is Chhaiyya Chhaiyya! (View Pics).
The singer performed on her hits such as "One Kiss" and "New Rules" which have become sensations world over and had the Mumbai audiences jumping to them as they watched her sing them live. Dua was seen wearing beige separates for her performance. Ahead of her performance, Dua even posted videos from backstage enjoying Katy Perry's performance. Check out pictures from Dua Lipa's performance here.
Here are Pictures of Dua Lipa Performing at OnePlus Music Festival in Mumbai:
Here's Another Picture of Dua's Performance in Mumbai:
Check Out Dua Lipa Performing at the OnePlus Music Festival:
View this post on Instagram
Dua Lipa has become a huge sensation in merely four years since she entered the music industry. The British singer is known to hold some of the biggest hits of 2018 -2019 to her name including the likes of "IDGAF" and "Electricity". The singer has already bagged two Grammy awards. As she performed in Mumbai for the first time, fans of the pop singer could not contain their excitement. The music festival was a single day event which also included performances by aswekeepsearching, Ritviz and more.