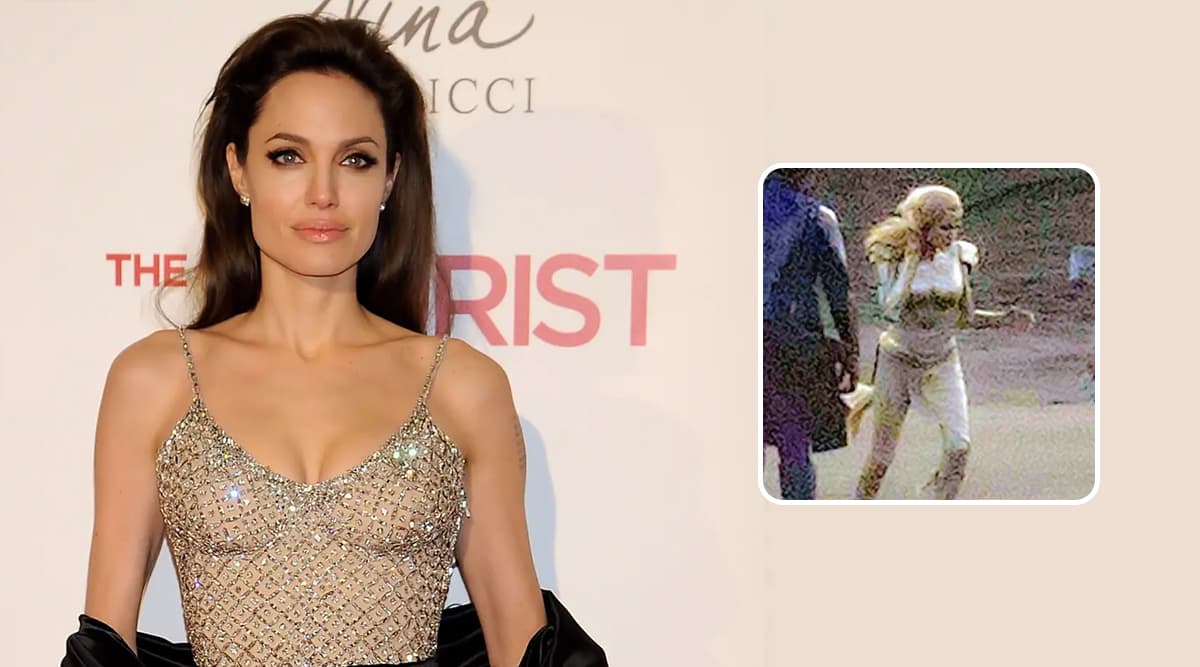 Angelina Jolie is gearing up for her next big project with Marvel and the shooting of which is currently going on in full swing. The actress collaborated with Richard Madden, Kit Harrington and Salma Hayek for Eternals - a multi-starrer based on popular Marvel comics. While its announcement was a major highlight of the San Diego comic con this year, Jolie's first look as Thena which got leaked online recently is creating an equal uproar among her fans and admirers. Salma Hayek Shares a Picture with Game of Thrones Star Kit Harrington, Says She's Excited to Work with Him in Marvel's Eternals.
In these new set of grainy pictures leaked from Marvel's Eternals set, Jolie looks quite stunning in her costume while Gemma Chan and Brian Tyree look equally admirable. The Eternals was created by Jack Kirby. It is set millions of years ago when the cosmic beings known as the Celestials genetically experimented on humans, creating the super-powered individuals as well as more villainous off-shoots known as the Deviants. The star cast sure looks promising and we can't wait to catch it on the big screen. Eternals: From Angelina Jolie Playing Thanos' Cousin to the Release Date, Here's All You Need to Know about the Marvel Film.
Check Out Angelina Jolie with Gemma Chan and Brian Tyree from Eternals Movie Sets
Recently the movie made headlines when Angelina Jolie and Richard Madden were evacuated after a bomb was found on the film's sets. While it was rumoured to be an outside threat, it was later found out that the bomb discovered belonged to the World War II time and was unearthed recently.