Oh, what can we say about Anne Hathaway? She, of the beauty, brains and talent. She, of the most consistently beautiful smile. She, an exemplary performer who can win over a scene with just her dazzling teeth. It is hard not to dislike Anne Hathaway, one of the most beautiful actresses in the world, and also one of the most talented too. Starting off her career as a Disney product in her breakout film, The Princess Diaries, Anne Hathaway has evolved herself off as a very dependable talent, willing to take the big, bold risks if the role demands. Yo or Hell No! Anne Hathaway Flaunts her Baby Bump in Fuschia Pink Brandon Maxwell Dress.
Be it humour, romance, action or tragedy, Anne has in it to shine in every genre she is in. Anne has won an Academy Award (for Best Supporting Actress in 2012), a Primetime Emmy Award, a Golden Globe and BAFTA. Some of her popular movies include Brokeback Mountain, The Devil Wears Prada, The Dark Knight Rises, Alice in Wonderland, Bride Wars etc.
Recently, Anne was seen in the Amazon Prime anthology series, Modern Love, where she appears in an episode, playing a woman who has bipolar disorder. She also delivered a hit with Rebel Wilson in the heist comedy, The Hustle. Oscars 2019: Anne Hathaway Takes a Dig at Her Hosting Fail with James Franco as the 91st Academy Awards Kick-Starts without a Host.
On November 12, Anne Hathaway celebrates her 37th birthday. On this occasion, we look at 10 performances of the actress that are as special as her beautiful smile.
The Princess Diaries
The movie that made Anne Hathaway a household name was a delightful film about an ordinary girl realising one day that she is a princess.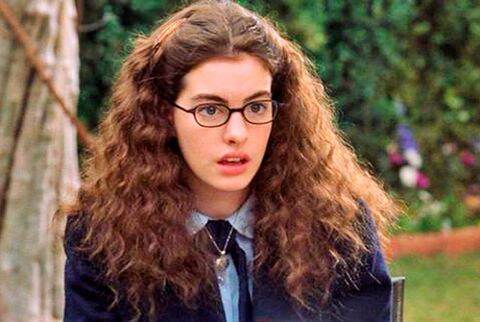 The Princess Diaries, that also spawned a sequel, may not have the high quality that the other films in this list have, but it is an entertaining film, where Anne first began to charm you with her beautiful smile.
Havoc
What do you do when you think you are stuck with a Disney image? Do a bold role and change your fans' perceptions about you! That's what Anne did with Havoc, a gritty crime drama about drugs and sex.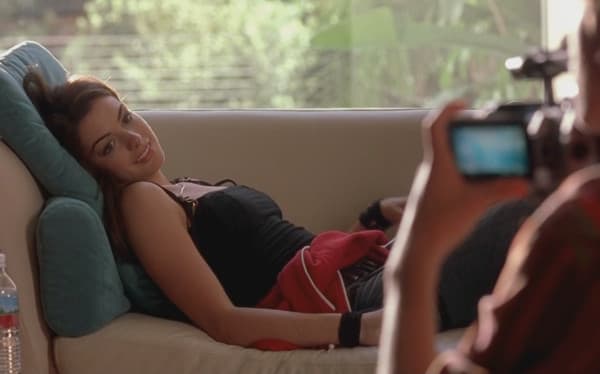 Shedding her girl-next-door image, Anne's bold turn as the young girl enticed by a hedonistic lifestyle, showed stirrings of her versatility.
The Devil Wears Prada
It isn't easy to act in a film, when you are pitted against the Meryl Streep. Especially when the latter is in a scintillating, scenery-chewing mode. Anne Hathaway showed it could be a walk in the park, provided you have the chops for that. Which she had in plenty.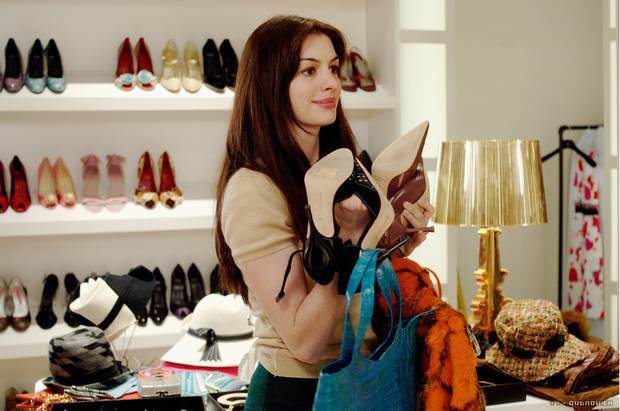 This cult film, directed by David Frankel, enjoys a huge following even after 13 years of release. While Streep scored a usual Oscar nom for her daunting titular 'Devil in Prada', Anne is highly convincing as the fashion slob who undergoes a gradual transformation in the world of boutique that she is sucked in.
Rachel Getting Married
The name may sound like it is a romcom, but Rachel Getting Married is a poignant drama about family ties. Anne plays a former addict out of rehab who tries to connect with her sister at her wedding.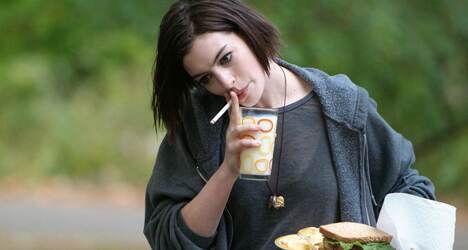 The film is filled with some very touching moments, and Anne is brilliant as Kym, whose path to turn a new leaf finds a roadblock within her family.
Love & Other Drugs
Anne Hathaway and Jake Gyllenhaal play the main leads in this underrated romantic drama. The movie is about a medicinal drugs salesman who gets romantically involved with a sprightly girl who is suffering from Parkinson's Disease. And yeah, even Viagra becomes an integral part of the film.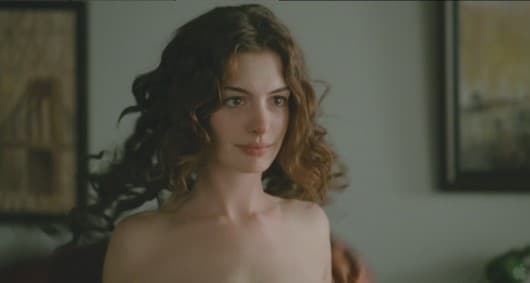 As the female lead, Anne delivers a heart-winning act, as the girl who doesn't take her relationship and her esteem for granted, even if it means letting go of the person she loves.
The Dark Knight Rises
The Dark Knight Rises may be the weakest film in Christopher Nolan's The Dark Knight trilogy, but it has some huge positives. Like Anne Hathaway's Selina Kyle, for instance.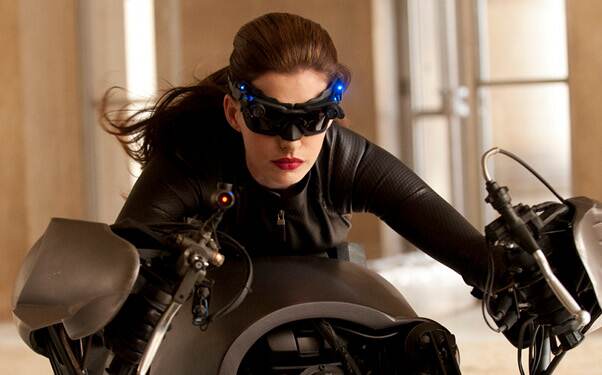 Using her sex appeal and some ass-kicking chomps, Anne practically steals every scene she is in, as the dubious cat-burglar who doesn't fit into one side.
Les Misérables
The role that gave Anne an Oscar (for the Best Supporting Actress). Tom Hooper directs this dark, musical take on Victor Hugo's famous novel by the same name. Les Misérables has an ensemble cast in Hugh Jackman, Russell Crowe, Eddie Redmayne, Amanda Seyfried, Helena Bonham Carter, and Sacha Baron Cohen.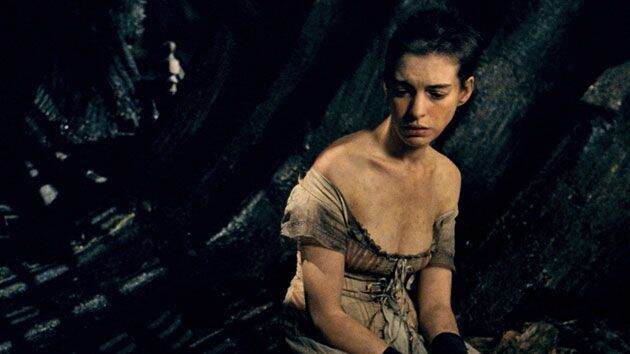 But it is Anne as Fantine, the female lead's mother, who stands out with an incredible, stirring performance. She took a few tips from her TDKR co-star Christian Bale in body transformation for a role. She lost oodles of weight and even shaved off her head to portray a former prostitute turned prisoner. And yeah, Anne sings beautifully too!
The Intern
The Intern may not be a masterpiece, but it is a very likeable film about a geriatric, joining a company as its senior intern, bonding with its high-flyer CEO, and teaching her a lesson or two about life.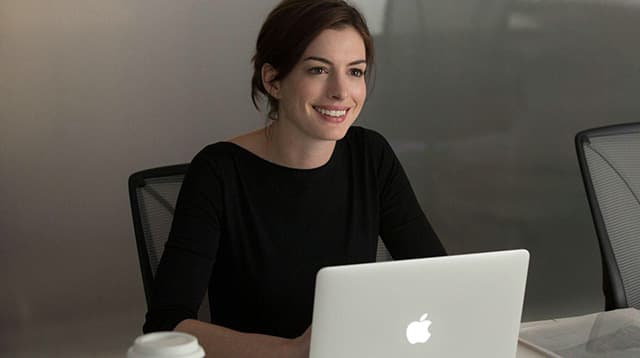 In the lead roles, both Robert De Niro and Anne Hathaway share a very warm, fuzzy camaraderie, that adds magic to a very conventional narrative and gives the film its repeat value.
Colossal
If you haven't heard of Colossal, or have skipped it thinking it to be some cheap VOD film, you are doing a great mistake. For this unusual monster movie is a surprisingly engaging take on loneliness, alcoholism and bullying. With a monster twist, that is!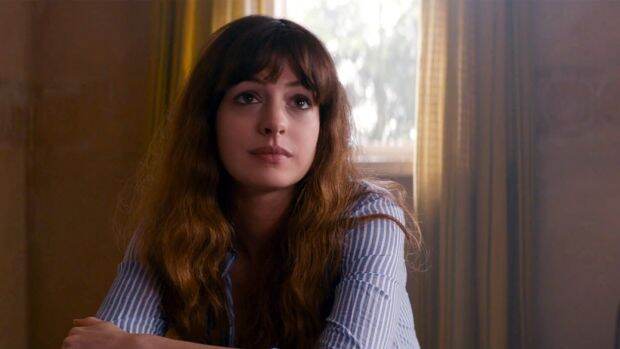 Anne is extremely relatable as the unemployed alcoholic writer who returns to her hometown, and discovers a 'colossal' secret about a spot there. Even more surprising is the performance of Jason Sudeikis, a usually goofy actor, who stuns with a subversive negative role.
Ocean's 8
Despite the acting talents of Sandra Bullock, Cate Blanchett, Mindy Kaling, Rihanna and Sara Paulson, the Ocean's 11 female reboot couldn't be a hit big enough to make its own franchise. Even though the narrative had some good surprises and the cast pitched in fine performances. Especially, Anne Hathaway.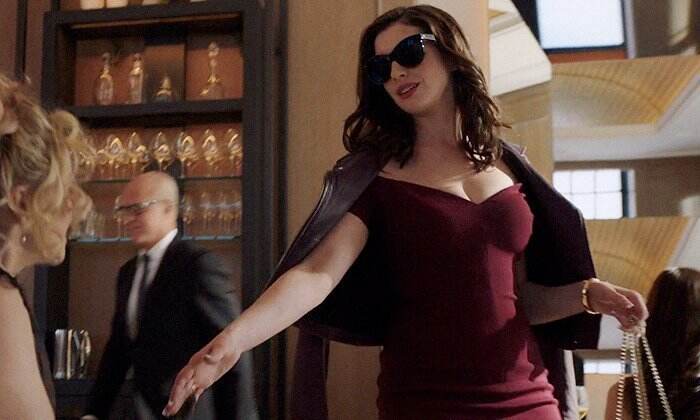 Playing a Hollywood star with an image issue, Anne just stole every scene she is, left, right and centre with a spunky, funny act that is hidden with surprises.