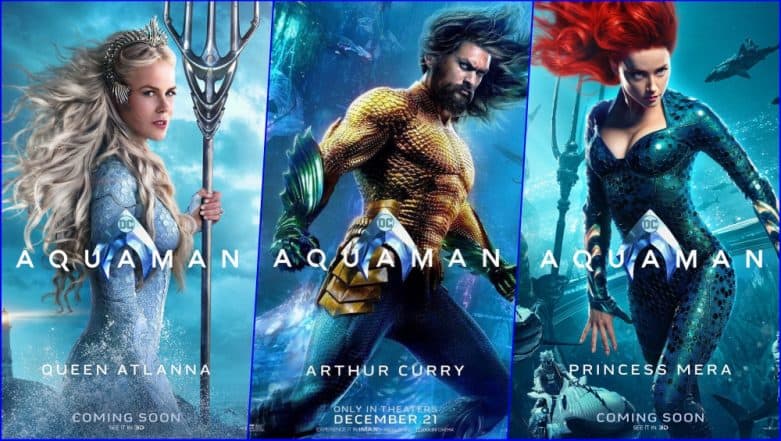 Is this really happening, wonders the superhero movie fans. Warner Bros. dropped seven new posters of the upcoming superhero film, Aquaman, and it is MIND-BLOWING! The sixth instalment in the DC Extended Universe (DCEU) is proving to pique our interests every single time they release a trailer or poster. In the latest event, they present the seven primary undersea characters of the film led by Jason Mamoa as Aquaman/Arthur Curry. The rest of Aquaman movie star cast includes Nicole Kidman, Amber Heard, Patrick Wilson, Willem Dafoe, Dolph Lundgren and Yahya Abdul-Mateen II. We have seen their roles in the official trailers released before but seeing them again in these powerful photos elevate the excitement of the cinephiles to another level. Aquaman Trailer: Jason Momoa's Badass Superhero Fights Underwater Creatures in This CGI-Filled Film.
Starting with Mamoa's Aquaman, the light-eyed dude is seen wearing the iconic orange-green suit whose first glimpse we had seen in October. Flexing his muscles and ripped abs in the traditional attire, Arthur Curry is all set to rule his underwater kingdom. Coming to his ladylove, Mera played by Amber Heard, and she continues to wow us with fiery warrior act in a green latex suit and flowing red hair. Hollywood superstar Nicole Kidman as Queen Atlanna, the mother of Aquaman is wowing us in her regal sea queen avatar. Aquaman New Trailer: Get Ready to Witness an Epic Undersea War Between Jason Momoa and Patrick Wilson.
Moving on to the rebel group, we have got Patrick Wilson as King Orm also known as Ocean Master. He is Arthur Curry's Atlantean half-brother and ruler of Atlantis who wants his mighty dominance all over. And for that Orm intends to unite the seven underwater kingdoms and declare war on the world on the land. The new poster completely reflects the mood of Patrick's Orm.
We also get to see Dolph Lundgren as King Nereus, Mera's father and the king of the Atlantean tribe of Xebel. Willem Dafoe as Nuidis Vulko, Atlantis' counsellor who later goes on mentor Arthur Curry into becoming Aquaman. And then probably, my favourite is the Black Manta played by Yahya Abdul-Mateen II. He is a ruthless high-seas mercenary with a flair for creating deadly technological innovations! How badass is that?
Jason Momoa as Arthur Curry / Aquaman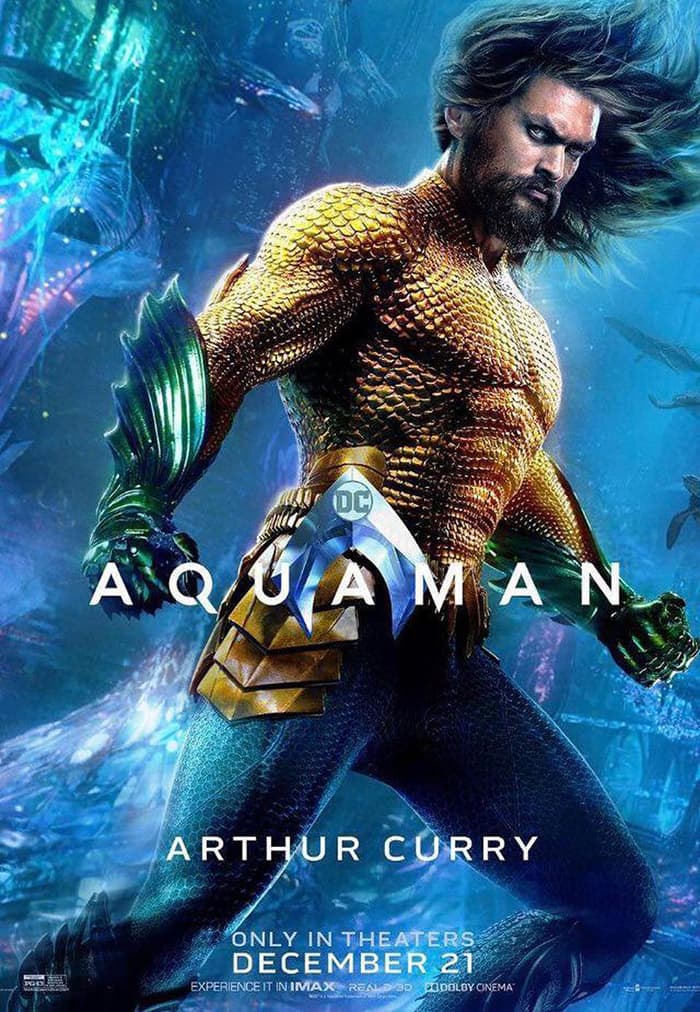 Amber Heard as Mera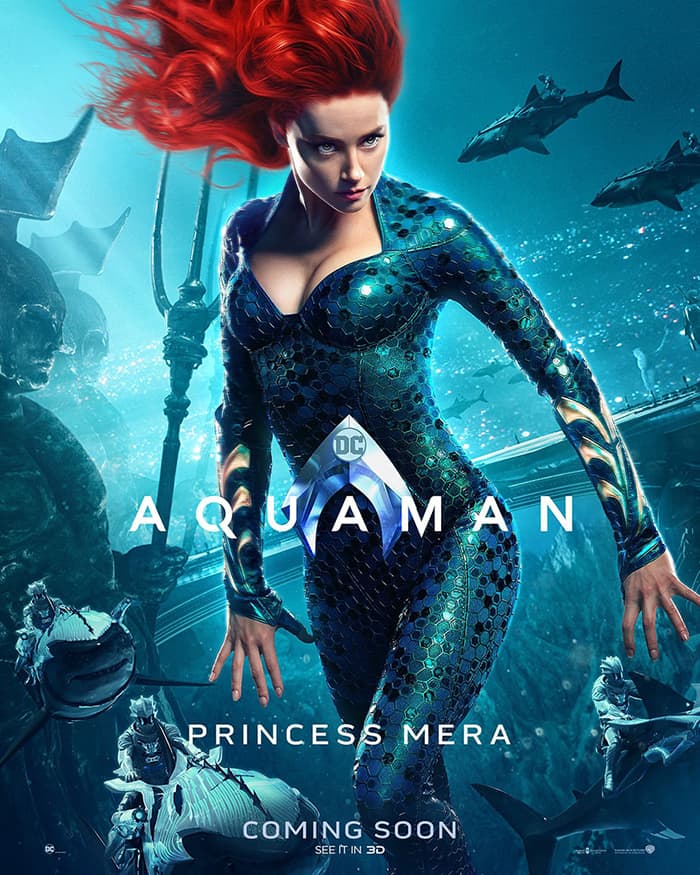 Patrick Wilson as Orm / Ocean Master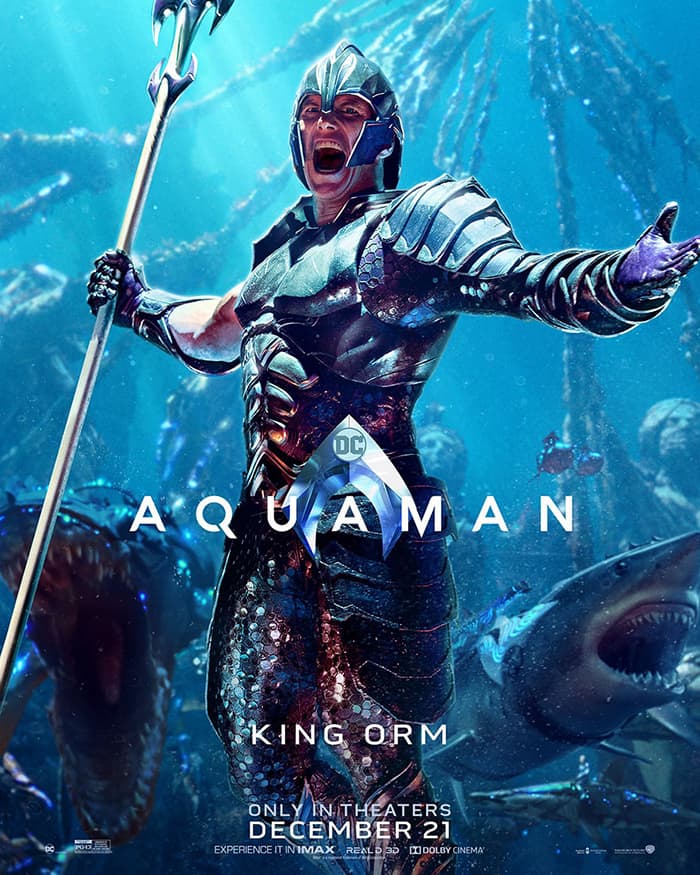 Nicole Kidman as Queen Atlanna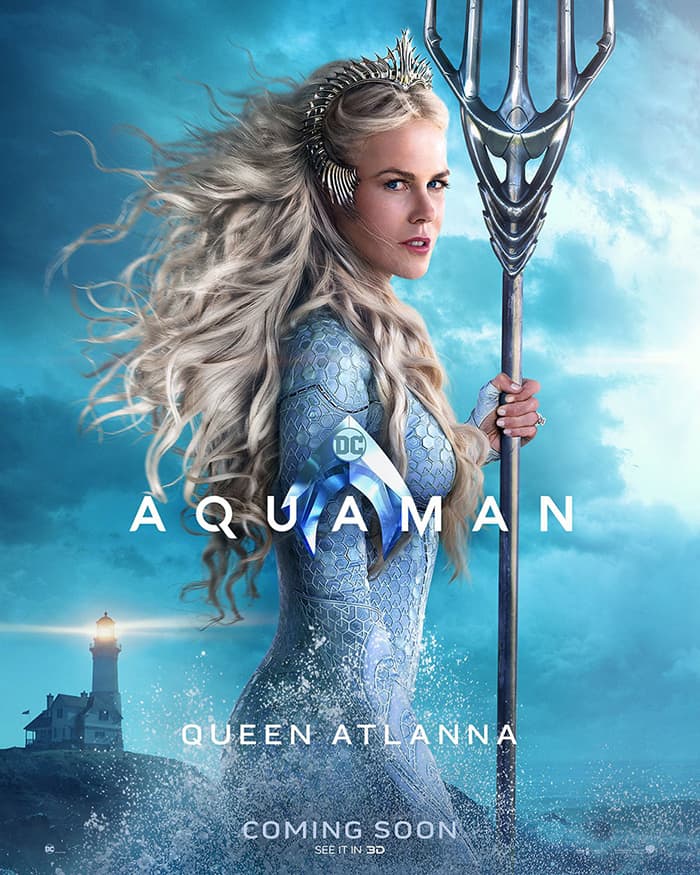 Dolph Lundgren as King Nereus
Willem Dafoe as Nuidis Vulko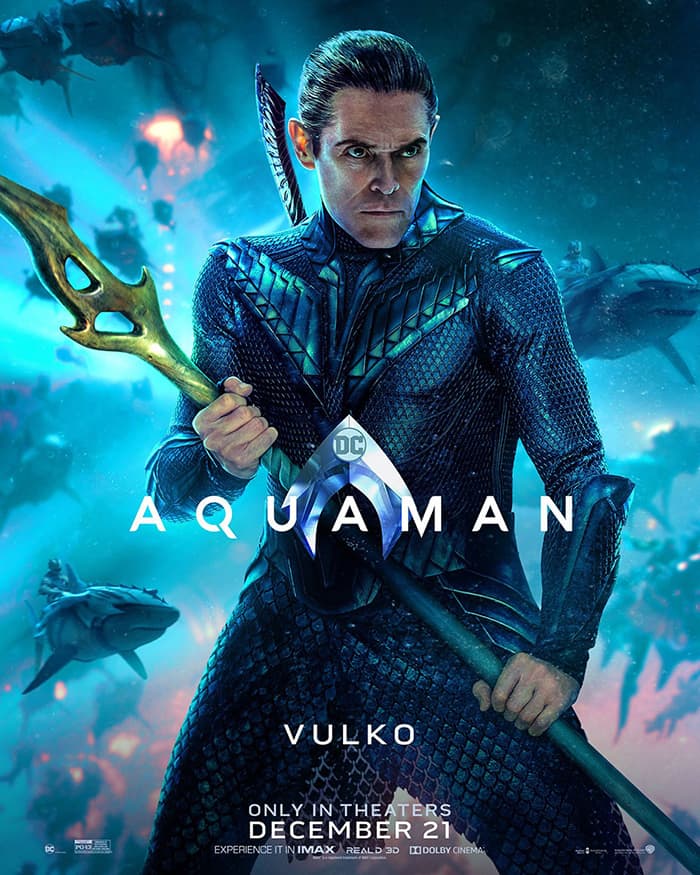 Yahya Abdul-Mateen II as David Kane / Black Manta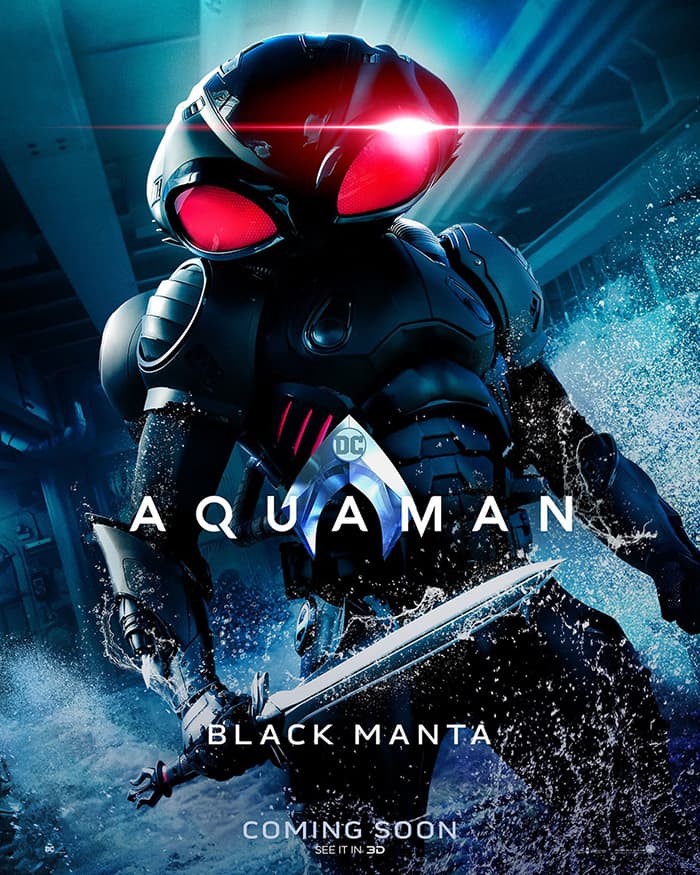 Watch Aquaman Official Trailer Video
Can Jason Mamoa's Aquaman turn the tides in DCEU's favour (pun intended)? Something, Ben Affleck's Batman and Henry Cavill's Superman failed to do. One will have to wait till December 21, 2018, to see the action and reaction unfold before their eyes.