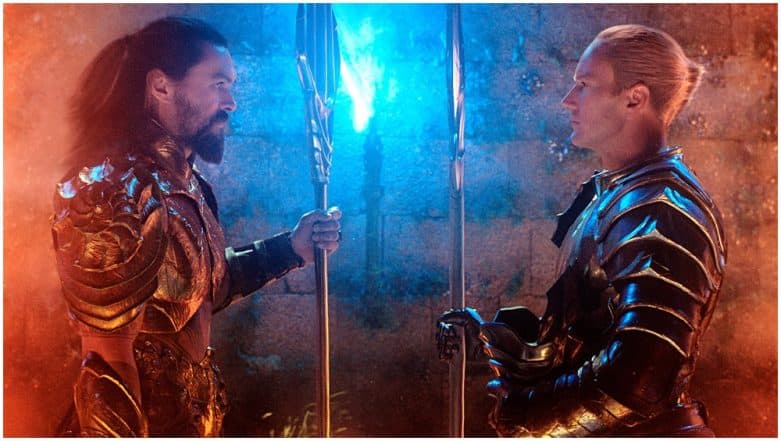 Give me a minute more for I am still relishing what I just saw! The new trailer of Jason Momoa's Aquaman will compel you to cheer for him from the top of your lungs! The trailer that revolves around Aquaman's quest to find his Kingdom and take the charge as the new King of Atlantis is filled with some epic scenes that promise to keep you on the edge of your seat. While DC is still struggling to establish its own superhero universe, Aquaman might just be the light they wish to see at the end of the tunnel. After an underwhelming response to Justice League, Jason Momoa's outing shows all the potential and ability to get it back in the race. Aquaman: Jason Momoa Auditioned In Guardians of The Galaxy With Chris Pratt And Batman's Role In BvS!
Aquaman's journey to reign the Atlantis won't be easy for his half-brother Orm is all set to take his battle to the surface. With an army as huge as his, he sure comes across as a mighty villain and a force to reckon with. The new trailer is definitely better than its previous one and focusses more on Arthur Curry's life and how it is about to change one fine day. Yes, the movie has a touch of humour to it and it's a welcoming change to witness in a universe as dark as DC. We now wait to see if the movie is able to justify all the high hopes pinned on it, thanks to this new trailer. Aquaman Trailer: Jason Momoa's Badass Superhero Fights Underwater Creatures in This CGI-Filled Film.
Watch the new trailer below
After the not-so-great performance by Justice League, DC has renewed its policy to grant their filmmakers some freedom. Director James Wan in his conversation with Comicbook.com revealed how the decision helped him make a movie that he visualised. "It was very important for me early on to be allowed to make my own film and to have my own voice be in there," Wan said. "After Furious Seven and Conjuring 2, I didn't want to be a director for hire. After Furious Seven, that's kind of who I was to some degree, but after that, I don't want to be that guy again."