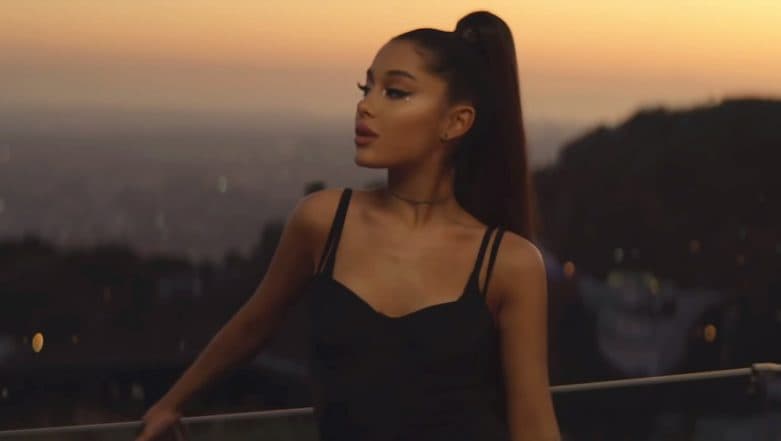 After videos released on social media showed Ariana Grande crying onstage at a recent concert, fans of the singer took to Twitter to show their support for the American singer. In a recent video that was going viral, the "Thank u, Next" singer was seen struggling to get through a song. This led several Grande fans to express their concern for the singer asking what was wrong. Opening up about the incident, the singer recently took to Instagram to share an emotional note for her fans. This Celebrity Convinced Ariana Grande to Bid Adieu to Her Signature Ponytail!
Taking to Instagram she wrote, "I feel everything very intensely and have committed to doing this tour during a time in my life when I'm still processing a lot ... so sometimes I cry a lot! I thank you for accepting my humanness."
The "7 Rings" singer further wrote, "i'm sharing this because i'm grateful and because i want you to know that if you too are hurting, you can push through and are not alone. it is hard to balance taking care of the people around you, doing your job, and healing / taking care of yourself at the same time... but i want you to know, you aren't alone and i think you're doing great. love you." The singer later deleted her post from Instagram as well as Twitter. Ariana Grande Tears Up While Paying Tribute to Her Late Ex-boyfriend.
Here's Ariana Grande's post:
Part 2 of 2 @ArianaGrande releases statement after breakn down in tears on stage 👀 #ArianaGrande #TheSavageRoom #Savage pic.twitter.com/WAUmNghXmw

— The Savage Room (@The_SavageRoom) July 8, 2019
Check out Ariana's video where the singer was couldn't hold back her tears:
omg i luv her sm i rlly hope she takes this off the setlist if she needs to pic.twitter.com/s5501Aavwd

— blake | alicia stan | saw ffh 🏳️‍🌈 (@thnkusabrina) July 7, 2019
Ariana is certainly having a tough time considering this past May, it was the two-year anniversary of the Manchester Arena bombing. Two months after Ariana and Pete Davidson called off their four-month engagement. She's also coping with the loss of her former boyfriend, Mac Miller, who died on September 7, 2018 of an accidental drug overdose at the age of 26. The singer's fans though have made sure to send out their good wishes and support her in this tough time.